In honour of Mother's Day, we have compiled some fascinating facts and trivia, all about this special day.
If you're a mum we hope that you're truly spoilt by your loved ones and get to spend the day being pampered with your feet up!
Discover 10 fun Mother's Day facts…
1. Mother's Day is the biggest flower buying day of the year in Britain
 Looking for a present for Mum? Flowers are usually one of the first things that spring to mind. It's little wonder then, that flower sales are up around 70% on Mother's Day, compared with most other days of the year.
2. Mother's Day dates back to Ancient Greece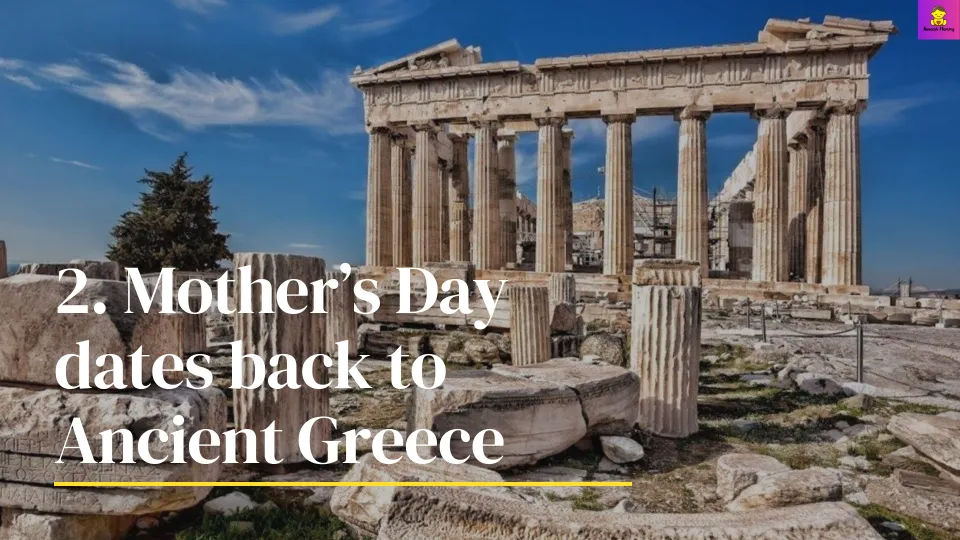 Who knew?  The roots of Mother's Day go as far back as Ancient Greece, when Greeks used to hold an annual spring festival dedicated to the maternal Goddess Rhea, mother of the Gods.
3. In the UK and Ireland, Mothering Sunday is celebrated on the fourth Sunday of Lent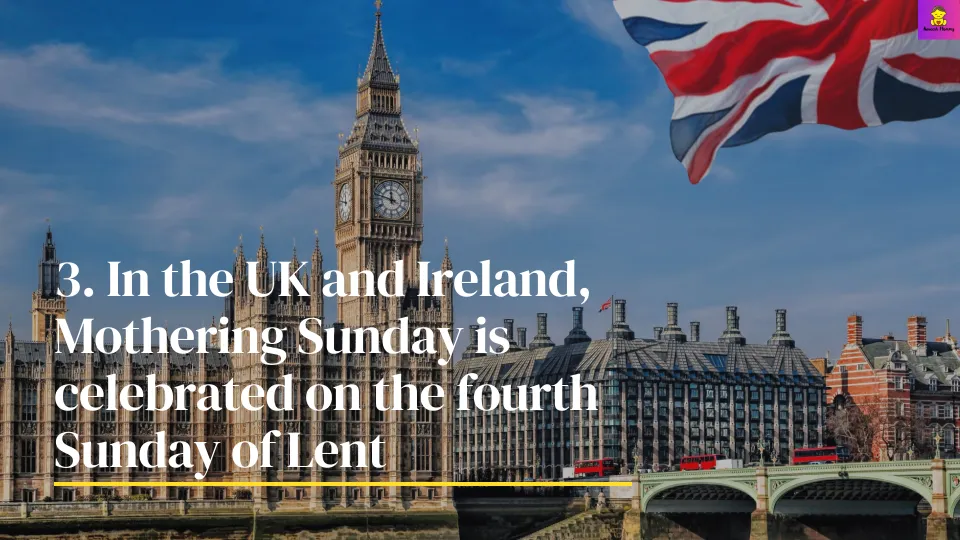 That explains why the date varies every year! This year, that date falls on Sunday 31st March. Run out and grab that card and gift if you haven't done so already!
4. Mother's Day is one of the most popular days of the year for eating out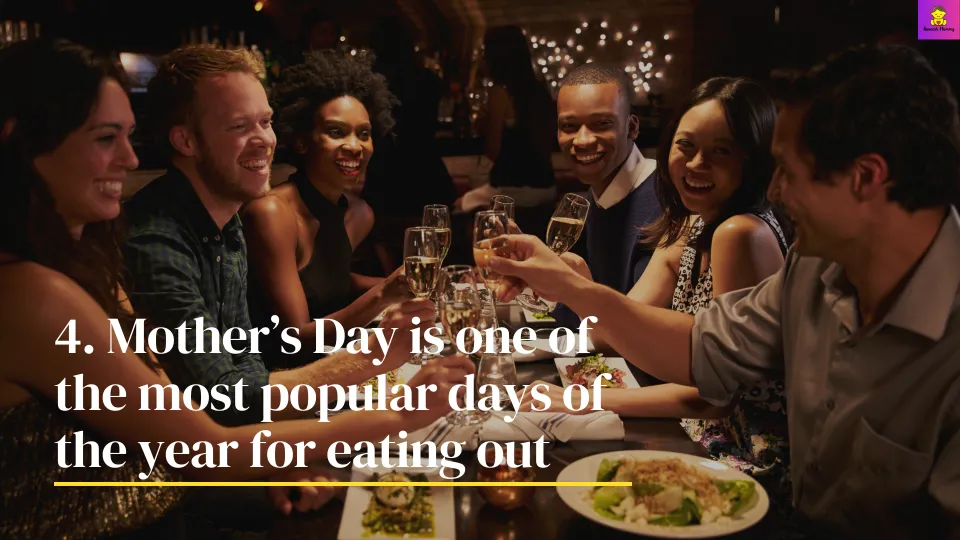 If you've not been caught out by this one in the past, you must be a highly-organised individual! Make those reservations ASAP, unless you're willing to throw on your chef's hat and cook up a storm to impress Mum yourself
5. In America, Mother's Day was founded by Anna Jarvis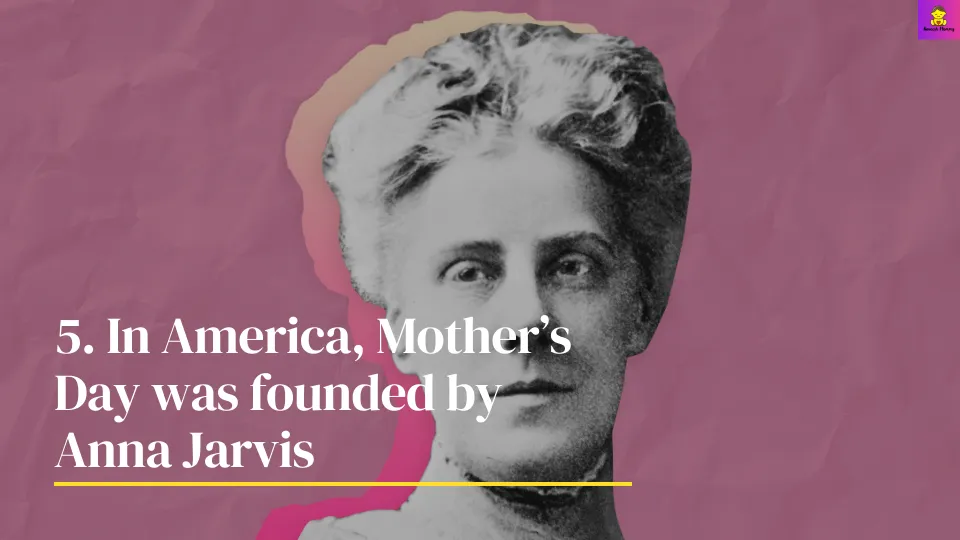 In the States, Mother's Day was first celebrated in 1907, thanks to Jarvis. Ironically, she later went on to protest the holiday, criticising how overly commercialised it had become. Still, it's nice to treat Mum once in a while and remind her that she is loved.
6. Carnations are the flowers typically associated with Mother's Day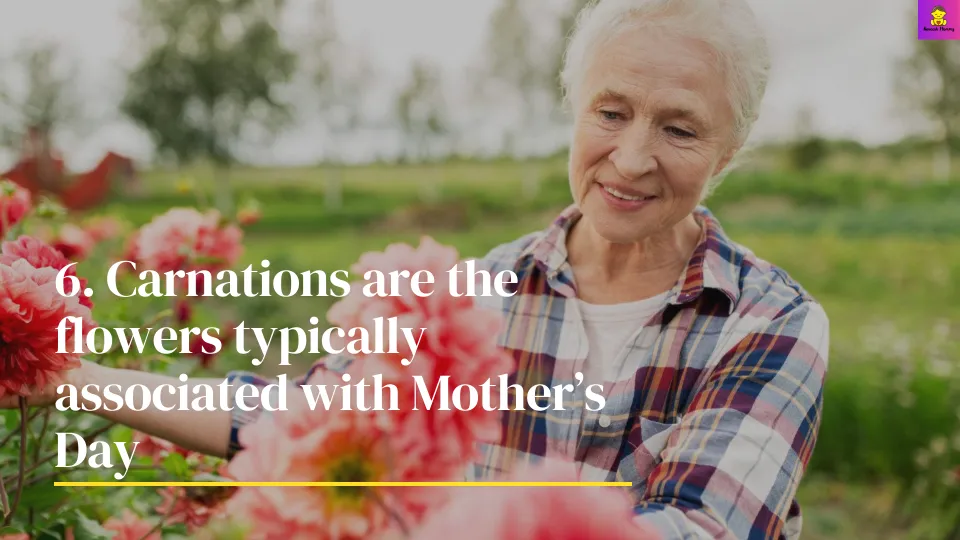 Struggling to select that perfect bouquet, clearly carnations are the way to go. This tradition is evident around the world too, in Japan it is traditional to give your mother a red carnation, for example
7. In the UK, around thirty million cards are sent on Mother's Day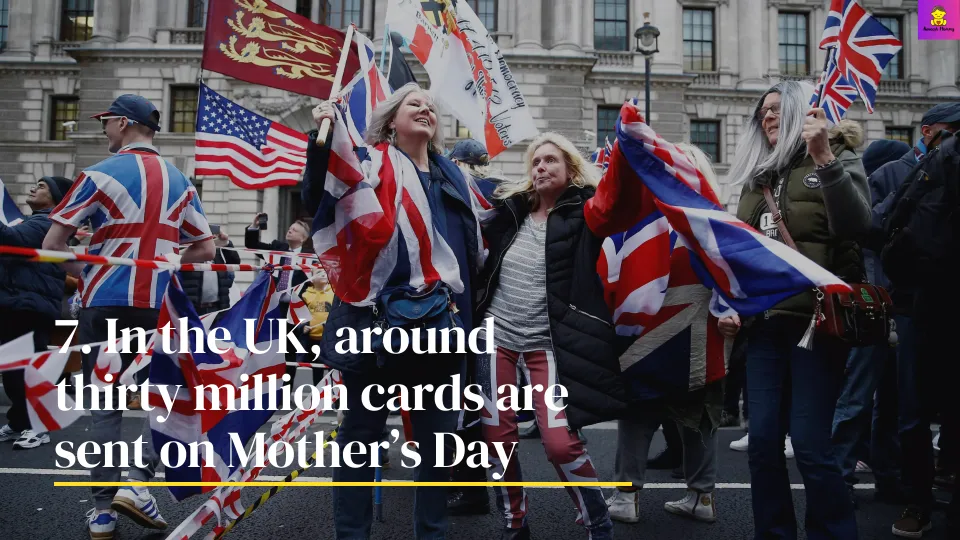 30 million! An unfathomable amount! That is a lot of work for the good post men and women of the UK!
8. Traditionally, the food most associated with Mothering Sunday is Simnel Cake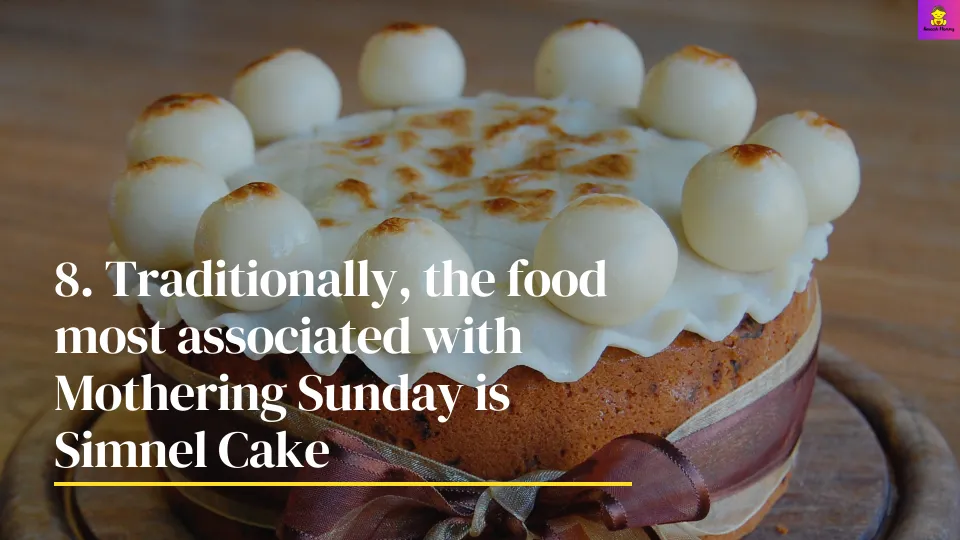 Unsure what a simnel cake is? It is in fact a fruit cake with a layer of almond paste covering the top and the middle. The cake is decorated with eleven balls of marzipan to represent the eleven disciples, minus Judas.
9. The oldest first-time mother in the world was 70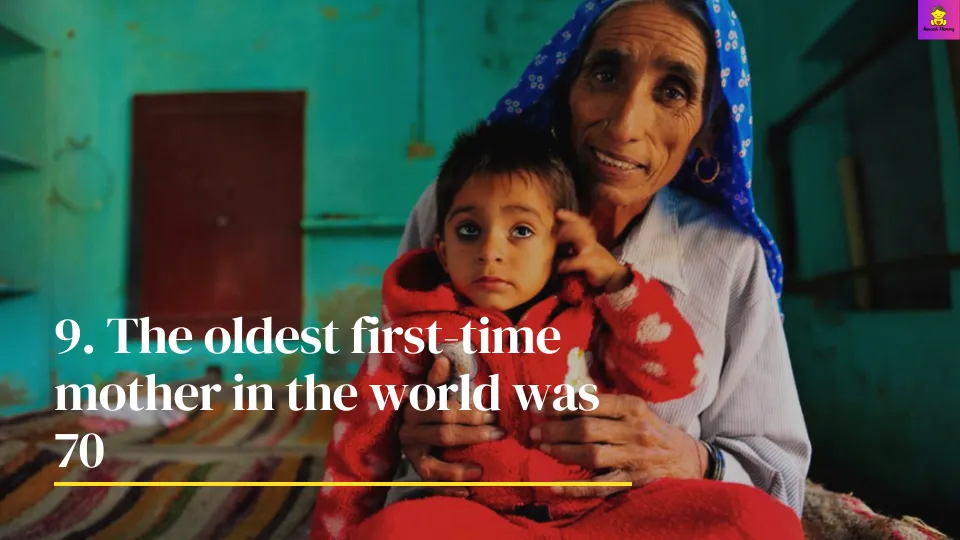 That's right. In 2008 Rajo Devi, gave birth to her first child and was 70 years old at the time.
10. Mother's Day is celebrated in 46 countries around the world
Mother's Day is a well-established tradition around the world, but it's celebrated at different times of the year dependent on what country you're in, so don't get confused! Just to reiterate, Mother's Day in the UK this year falls on 31st March!
"10 Fun Facts about Mother's Day | Sykes Holiday Cottages Blog." Sykes Holiday Cottages, 28 Mar. 2019, www.sykescottages.co.uk/blog/ten-fun-facts-for-mothering-sunday/.

"40 Original Ideas for Mother's Day Activities | ProFlowers." ProFlowers Blog, 25 Mar. 2020, www.proflowers.com/blog/mothers-day-activities?.

"History of Mother's Day: Origin of Mother's Day Celebration | ProFlowers." ProFlowers Blog, 7 Apr. 2021, www.proflowers.com/blog/history-of-mothers-day.

"History of Mother's Day Traditions around the World." ProFlowers Blog, 14 Apr. 2016, www.proflowers.com/blog/mothers-day-traditions/?.

"How to Celebrate Mothers Day | Tips for Mothers Day Celebration." Ferns N Petals, www.fnp.com/article/how-is-mothers-day-celebrated. Accessed 24 Apr. 2022.

"Mother's Day Traditions around the World." Scholastic.com, 2019,  www.scholastic.com/parents/family-life/parent-child/mothers-day-traditions-around-world.html#:~:text=Today%2C%20the%20holiday%20remains%20grounded.
Latest posts by Nancy Williams
(see all)