After your parental leave is over, going back to work may be both rewarding and difficult. As they attempt to strike a balance between work and home life while raising a new kid, many first-time parents struggle with a variety of emotions. The shift may seem daunting because to all of these difficult emotions and obligations, but it doesn't have to be.
In this post, we'll go through useful tips for easing the transition from parental leave to returning to work.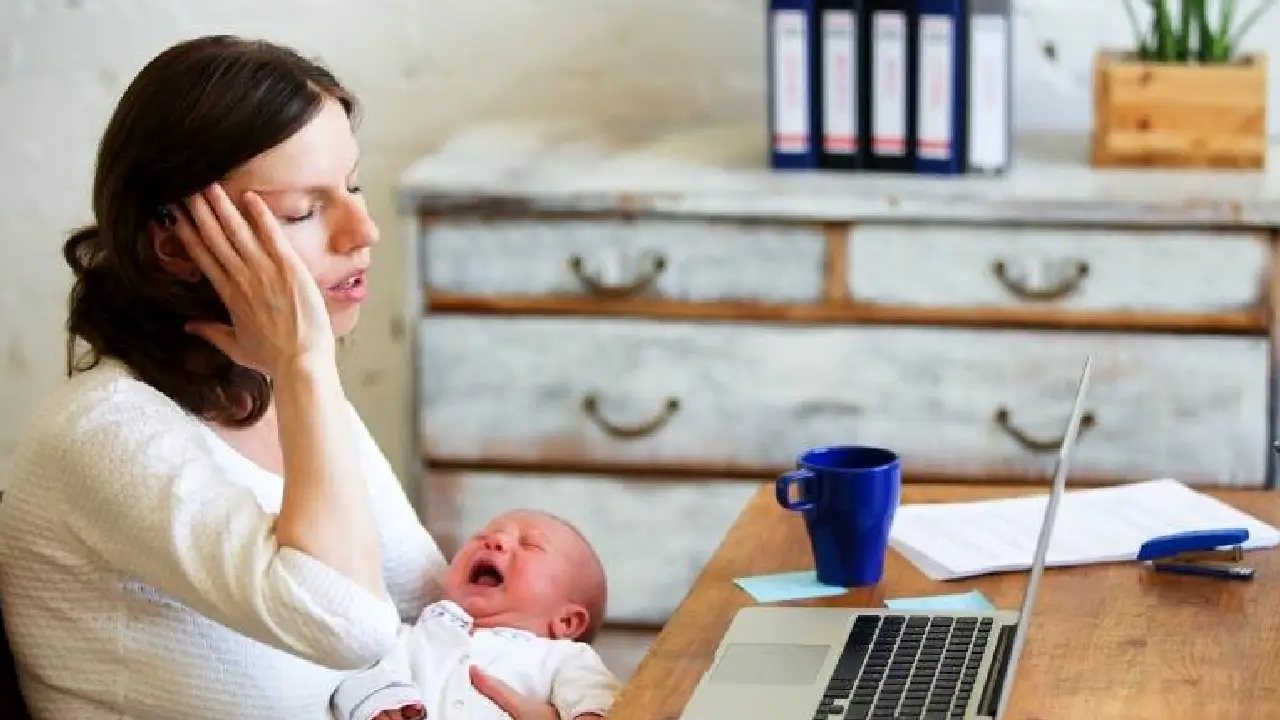 Advice for going back to work after parental leave
When you are planning to return to work after taking a family leave, you could experience a range of complex emotions as you start to organise all the tasks you need to do before you depart.
After all, many new parents' top priority is to provide their child with the nourishment, cleanliness, and other necessities necessary to flourish in the world. Releasing such duties to another caretaker while still being expected to perform effectively and possess all the necessary abilities to keep your position as fresh as the day you left may be difficult.
It doesn't have to be difficult to find a balance between raising your child and returning to work after a maternity leave. Here are some tips for getting back to work that could ease your transition:
Make formal plans to return
Recognizing that your morning and evening habits will be new and different from those you had before going on parental leave is one of the stresses of going back to work. Sometimes adjusting to life with a newborn demands a variety of logistical planning, such as getting up and taking care of your requirements while still getting ready for the day's job.
By organising the details of your new schedule in advance, you may get rid of this stressor. Consider the following:
What are the requirements for morning and evening child care? You should include in that time throughout your daily commute, for instance, if you intend to drive your child to a daycare centre that requires 20 minutes to reach.
What has to be completed before you depart? This might involve anything from feeding your baby to packing a diaper bag for daycare and making sure you have lots of diapers and an extra pair of clothes. Making a morning plan helps ease some of the stress of returning to work after parental leave because all of these tasks require time.
How will weekly dinners be organised? It could be time to enlist the assistance of another family member if you are often the one in charge of cooking dinner for the rest of your family. Other strategies to reduce stress include meal planning and scheduling a weekly pizza or take-out night.
Where will you pump, and when? Try contacting your workplace to make sure they have a special pumping room set up for you before you return if you're a mother who wants to breastfeed during your return to work.
For a new parent returning to the workforce, answering some of these typically open-ended questions may be encouraging and powerful.
1. Reconnect with your office and introduce your baby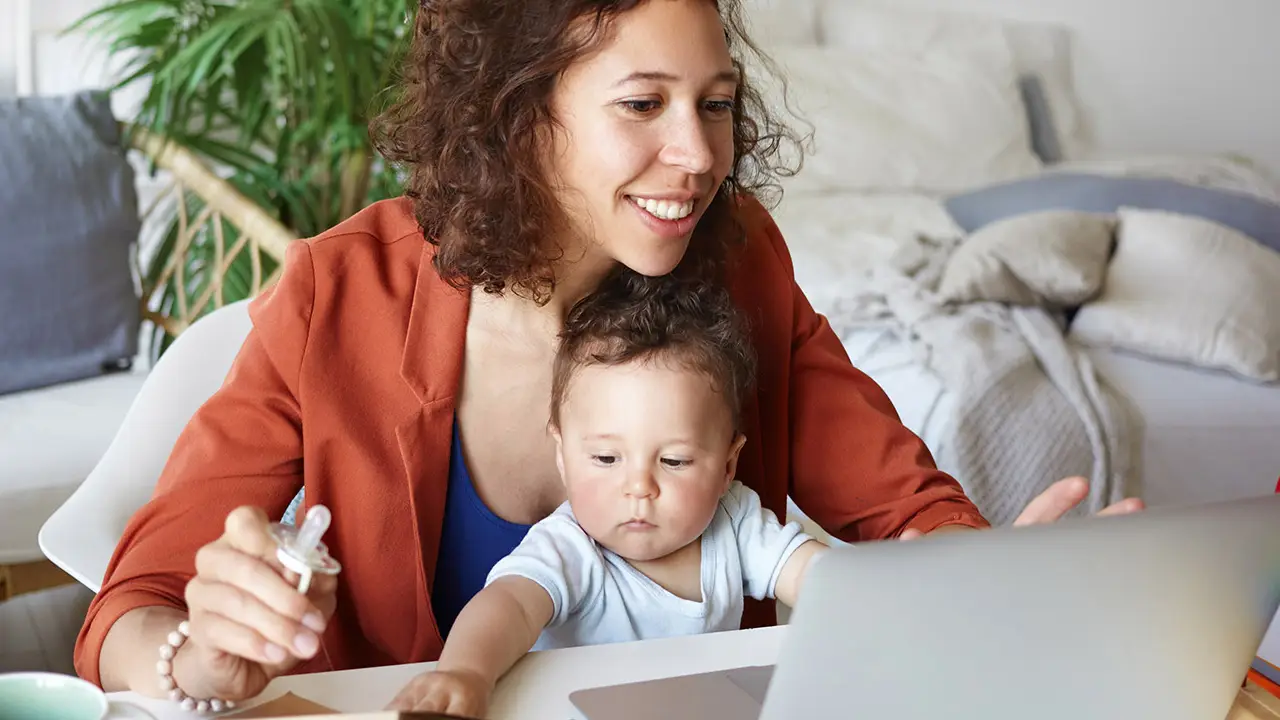 It's a smart idea to get back in touch with the office before starting work so they can get to know the newest member of your family. There are several ways to reconnect:
Email: Request that a manager send an email to the team with a picture of you and your infant as well as any other details you feel are necessary to introduce your kid and get ready for a cordial welcome.
Video chat: To introduce your infant to your manager or a select set of coworkers on a more personal level, you can video chat.
In-person: Finally, if it's feasible, think about bringing your child into the office for a little period of time throughout a workday. Before you return to the workplace to familiarise yourself with everyone, ask your boss if it's acceptable for you both to stop by for a little while.
By carrying out these tasks, you may present a new aspect of your life to your coworkers and let them know you'll soon be back in your job.
2. Anticipate your child care needs and do a trial run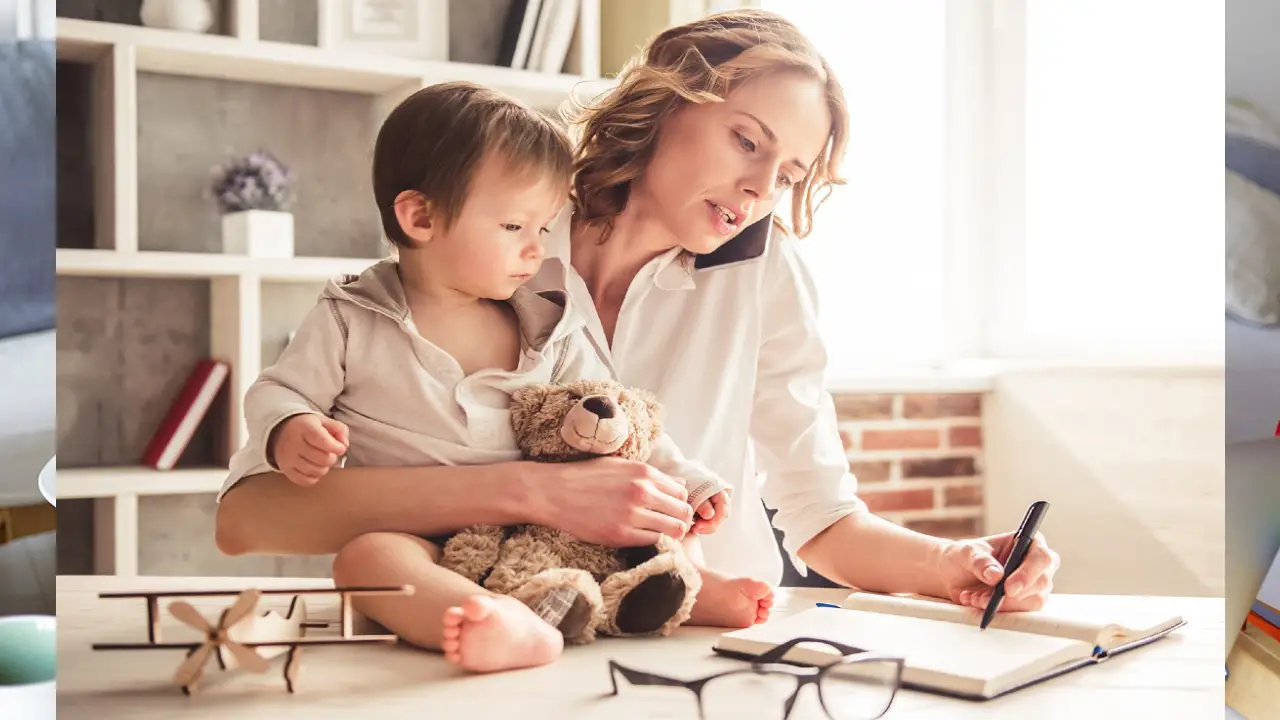 One of the more challenging issues for people returning to work is child care. In addition to quality, price, and scheduling, new parents must decide whether to hire a daycare centre, provide daycare at home, or entrust their kid to a family member or friend.
Schedule a test run no matter what you decide. That gives your baby a full day at daycare before you have to go back to work. By doing this, you may avoid the initial stress of leaving your kid at daycare on your first day back at work and make sure the child care you've selected is both reasonable and logistically feasible.
3. Return gradually or work from home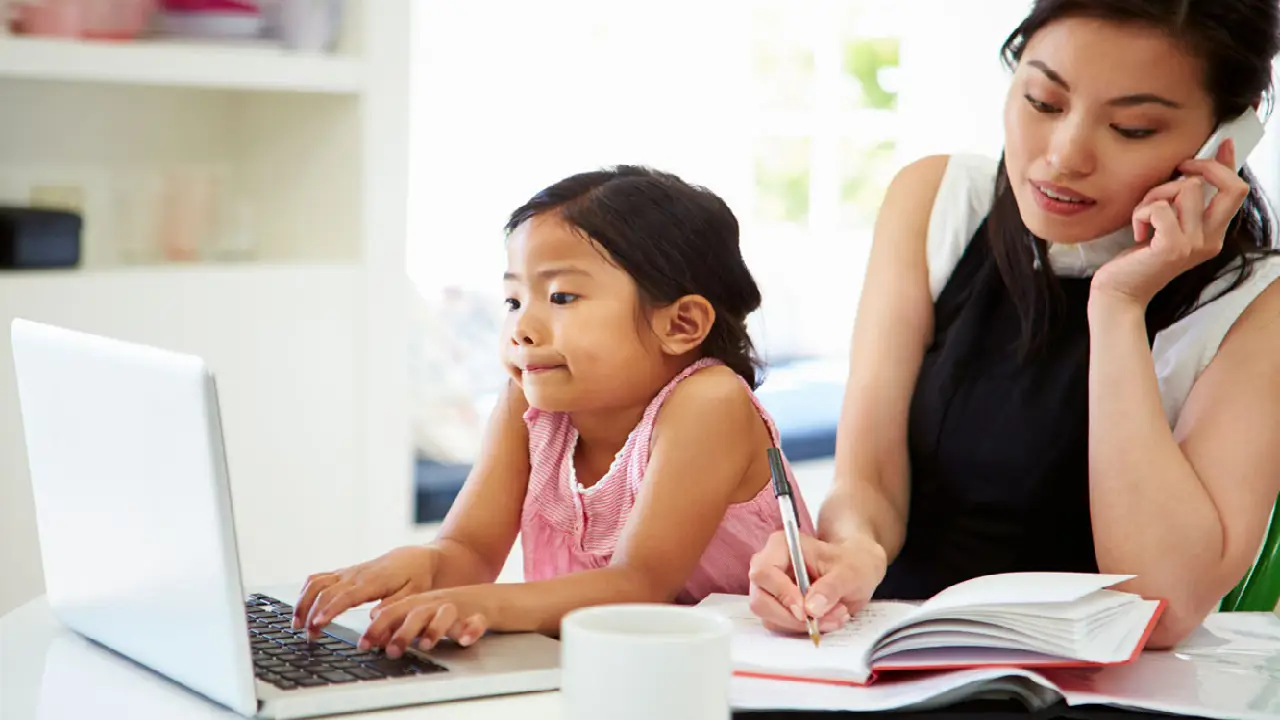 You should think about working from home or gradually returning to the office if it is an option offered by your employer.
Some professions that are mostly digital can be completed at a distance. They could provide you with the chance to return part-time at initially, with increased responsibilities as you settle back into your regular work schedule. You might be able to work entirely remotely for other professions if they have the necessary infrastructure.
Consider speaking with your boss if it is something in which you are interested. Research the advantages of remote work before the conversation and propose to work remotely intermittently while on parental leave until you're ready to resume full-time employment from home.
4. Find support from other working parents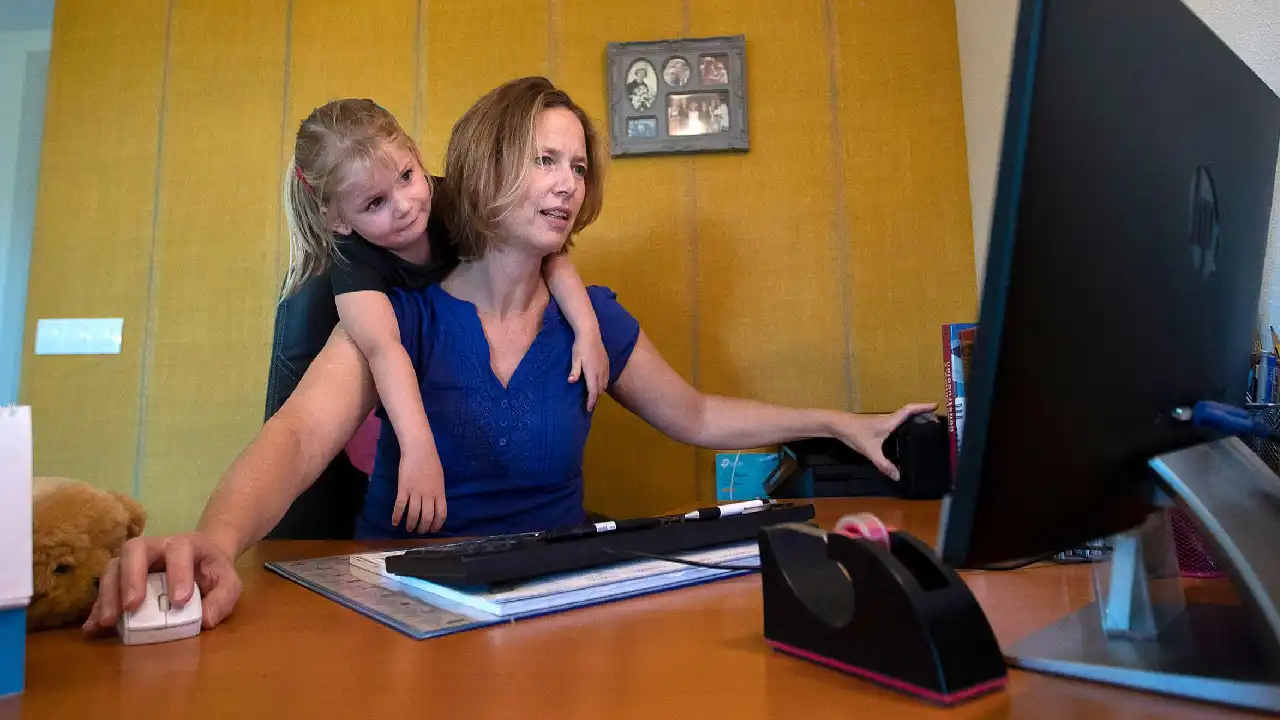 Finding support may occasionally feel like a huge hardship when you're trying to take care of your family and do well at work since it can be difficult to relate to others who aren't experiencing the same things that you are. When this happens, it might be time to broaden your network by contacting other working parents. There are several effective methods for doing this.
If a group like this doesn't already exist at your place of employment, one method is to inquire with other working parents there about the possibility of starting one. Another choice is to check online to see if other local parents are searching for help by using social media and group-finding websites. There may be information about support groups for working parents at your community's hospitals, doctors' offices, and non-profits.
5. Set aside a check-in break
Setting up a specified time each day to take a break and check in with your child's caregiver is a practise that can assist the adjustment period after returning. Even during your workday, some daycare centres will SMS you photographs of your child. Find out what alternatives you have by speaking with the person who is caring for your child.
6. Mentally prepare with these strategies for positive thinking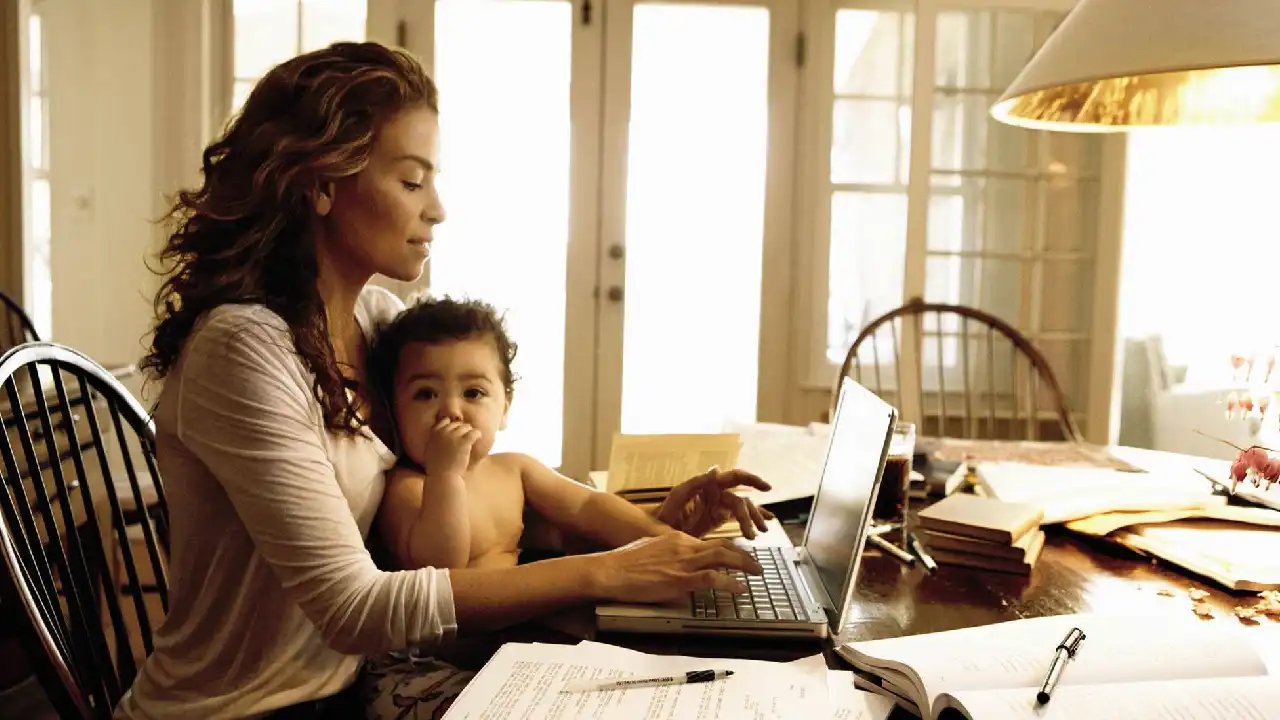 Making a few changes to attitudes and actions can help parents get through the challenging task of psychologically preparing for returning to work following parental leave. When you return to your work, it's normal to have moments when you feel like quitting.
However, for many working parents, quitting their job is not an option. List the benefits of your employment (and don't forget to mention your money as a key positive) to help you get through such times.
Make a second list of the unique and distinctive contributions you make to your company. You'll be able to see your own worth at work as a result of this. Recognize that you are going through a transitional stage in your life and that these feelings will pass. Celebrate even modest professional accomplishments. This might entail coming up with a fresh marketing strategy or submitting your first proposal after returning.
Consider your return to your job path as an opportunity rather than a problem to help you overcome your negative views about working. You've started to build a new set of abilities as a parent that will undoubtedly be useful to you in your career. These soft abilities include planning, multitasking, organisation, and commitment to service, to mention a few. You will have the chance to use your new talents in your previous position whenever you return to work.
Be nice to yourself as you go through this process. Both parenting and working are fulfilling yet demanding undertakings that demand a lot of you. When the going gets difficult and the demands become overwhelming, practise self-compassion.
Latest posts by Nancy Williams
(see all)