If you're looking for a way to show love to your mother, grandmothers, aunt, stepmom and mother who is faraway on this Mother's Day.
these lovely quotes about mothers are just what you need. 
I have collected 100+ funny, caring, and sweet quotes for Mother's Day that are perfect for all the women who inspire you.
Make these quotes stand out by adding them to a personalized gift for mom from our Mother's Day gift guide and a delicious Mother's Day brunch (food guide).
Here you will find: Mother's Day Messages For Mom, Mother's Day Messages From Daughter, Mother's Day Messages From Son, "I Love You" Mother's Day Massage, Funny Mother's Day Card Messages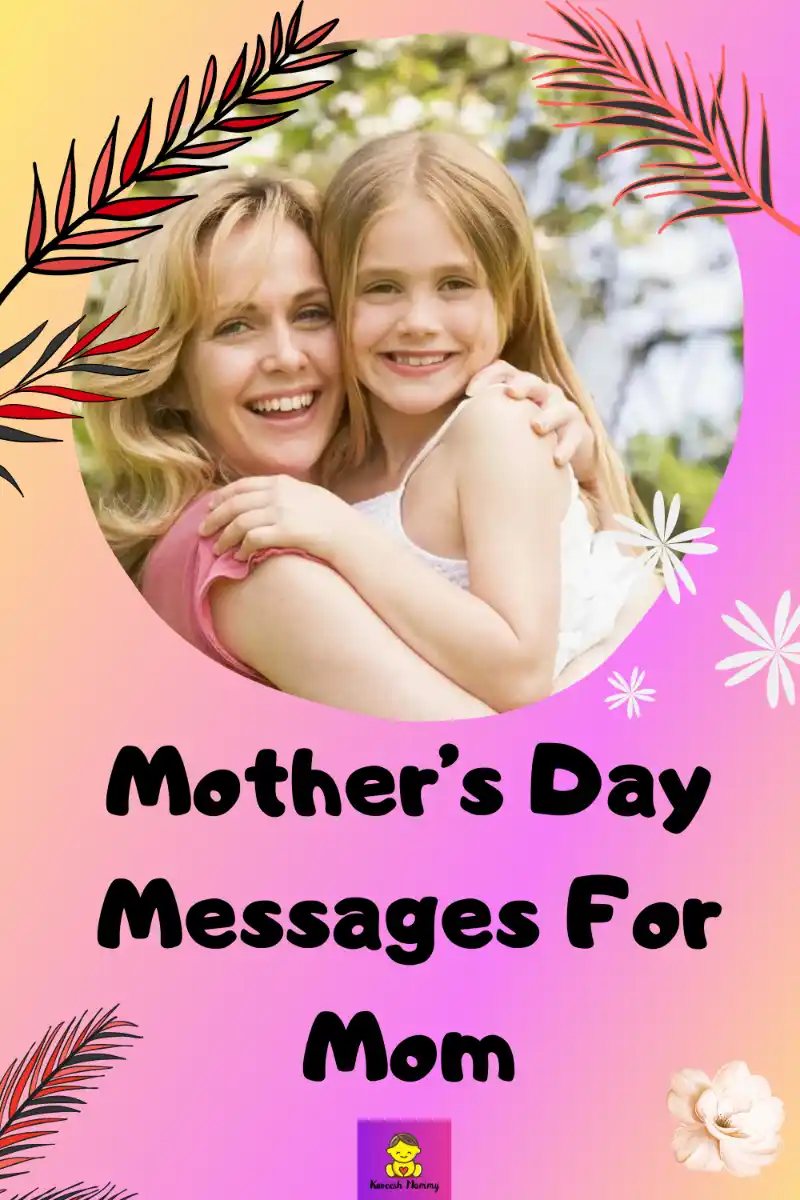 Mother's Day Messages For Mom
What is the best message for Mother's Day?
Here we have collected mother's day messages for you which is directly coming from the famous writer who is an expert in expressing everyone's thoughts. 
These Mother's Day Messages For Mom will definitely be going to win your mother's heart. You can use any quote from the below list to impress her.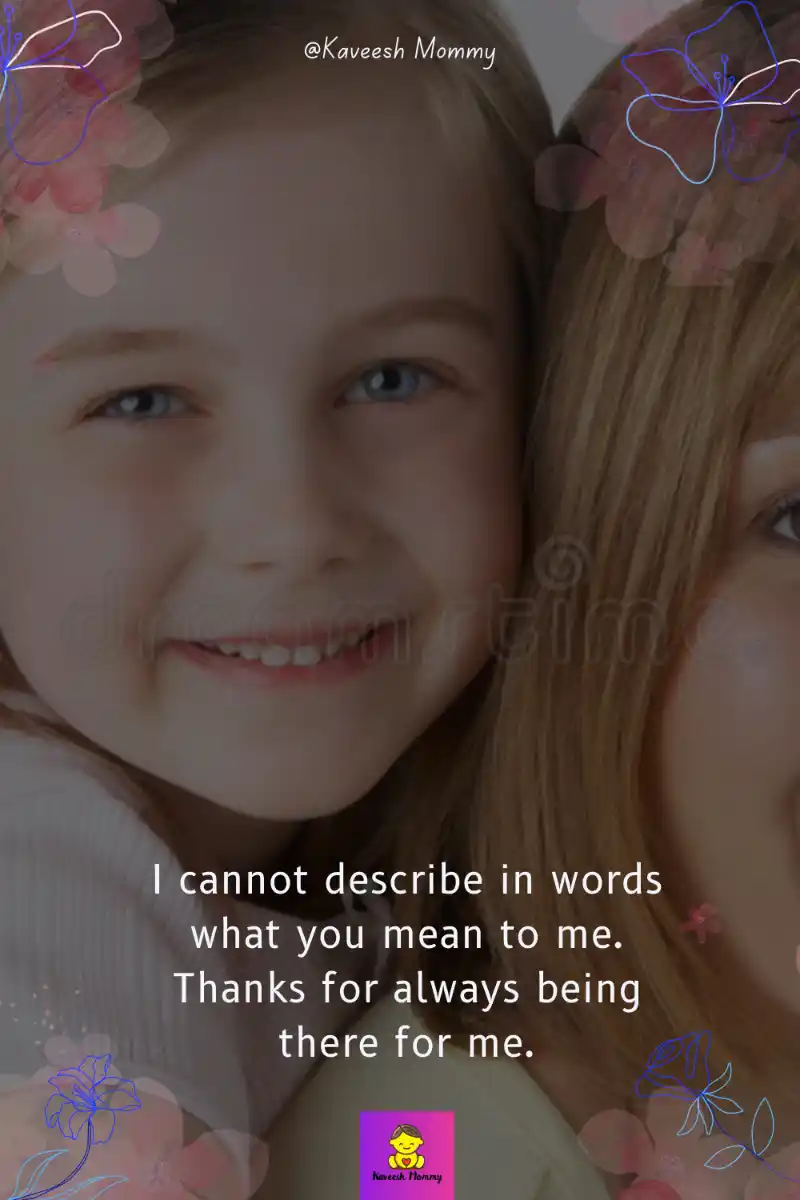 I cannot describe in words what you mean to me. Thanks for always being there for me.
No one can never replace you, not now and the next million years to come. I love you, Mom.
If I could live my life once again, I would still want you to be my mother.
Thanks for bringing me into this world and always seeing the best in me.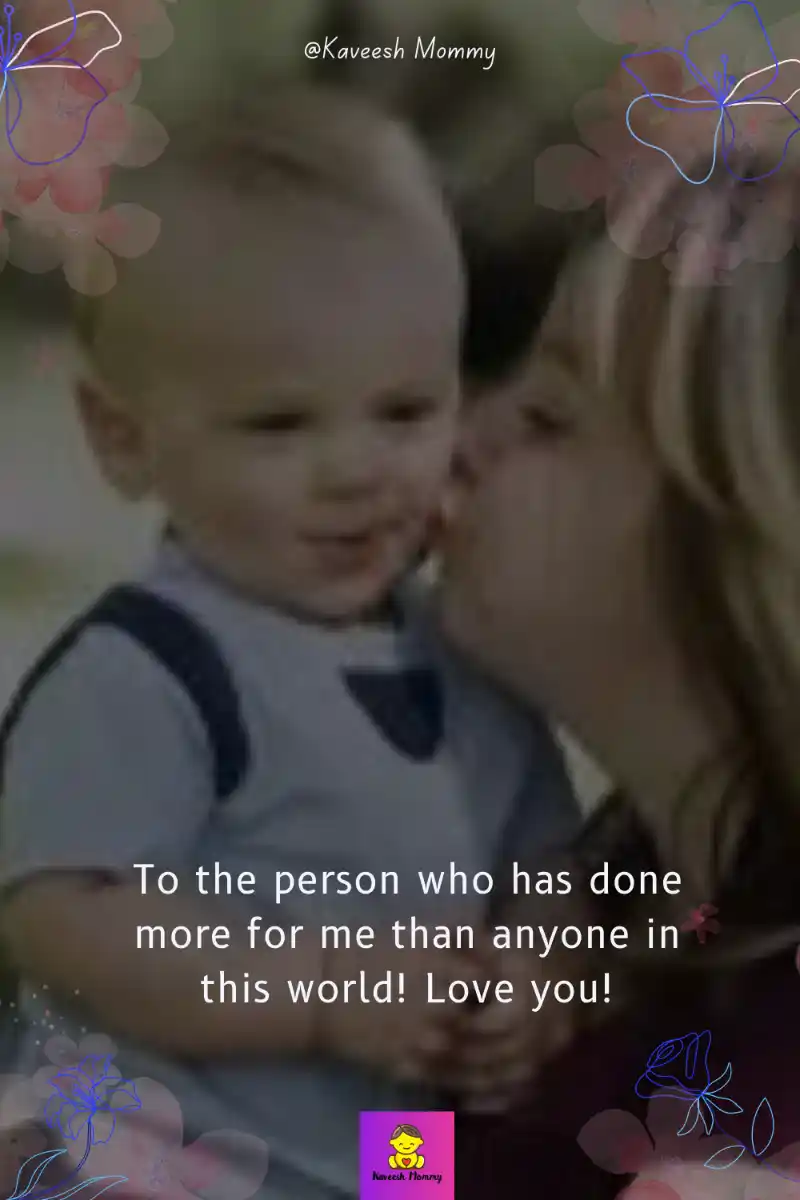 To the person who has done more for me than anyone in this world! Love you!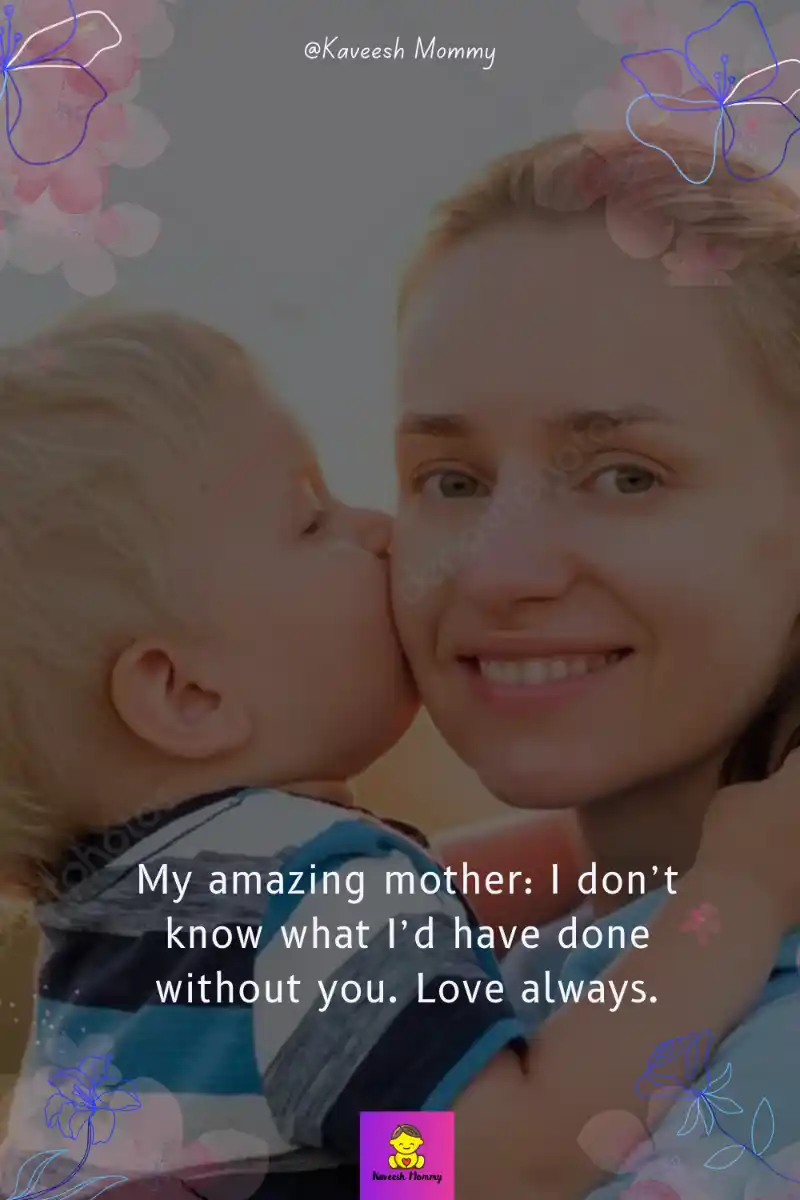 My amazing mother: I don't know what I'd have done without you. Love always.
Thank you for being a great Mother and a good friend.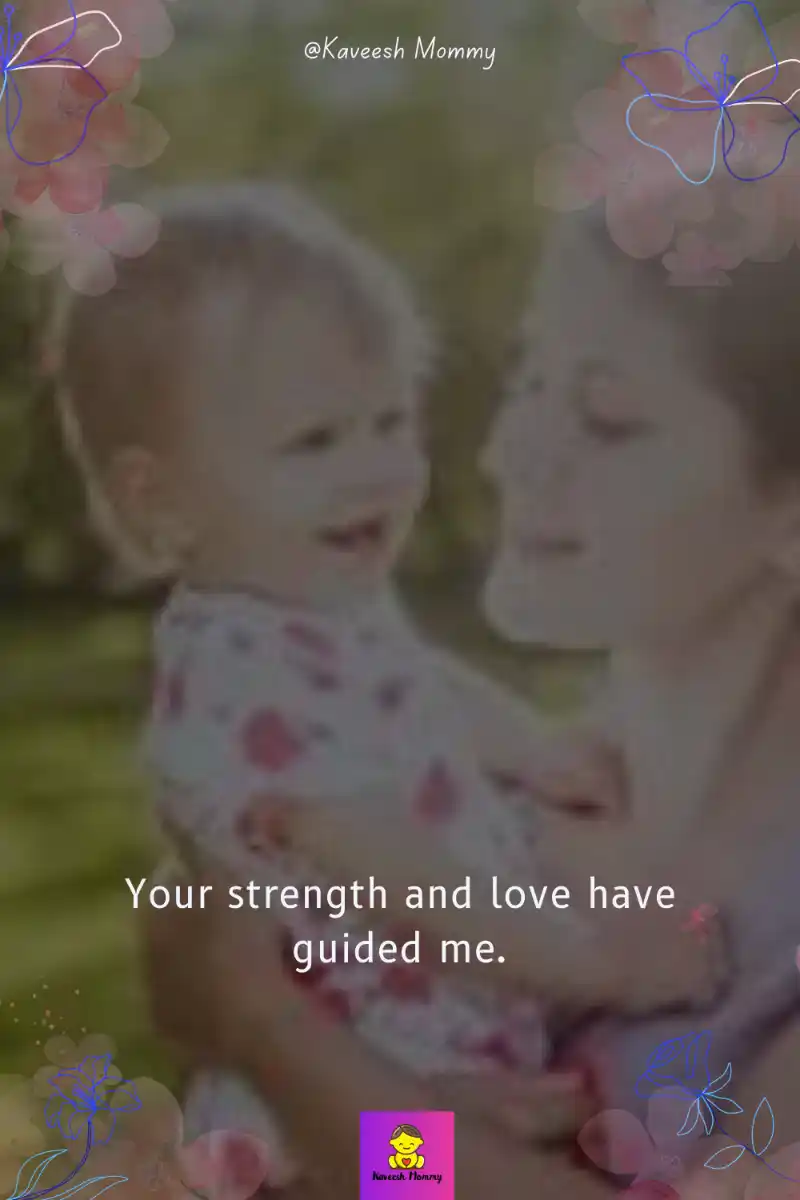 Your strength and love have guided me.
Whenever I think of integrity, love, and generosity; I think of you. Happy Mother's Day!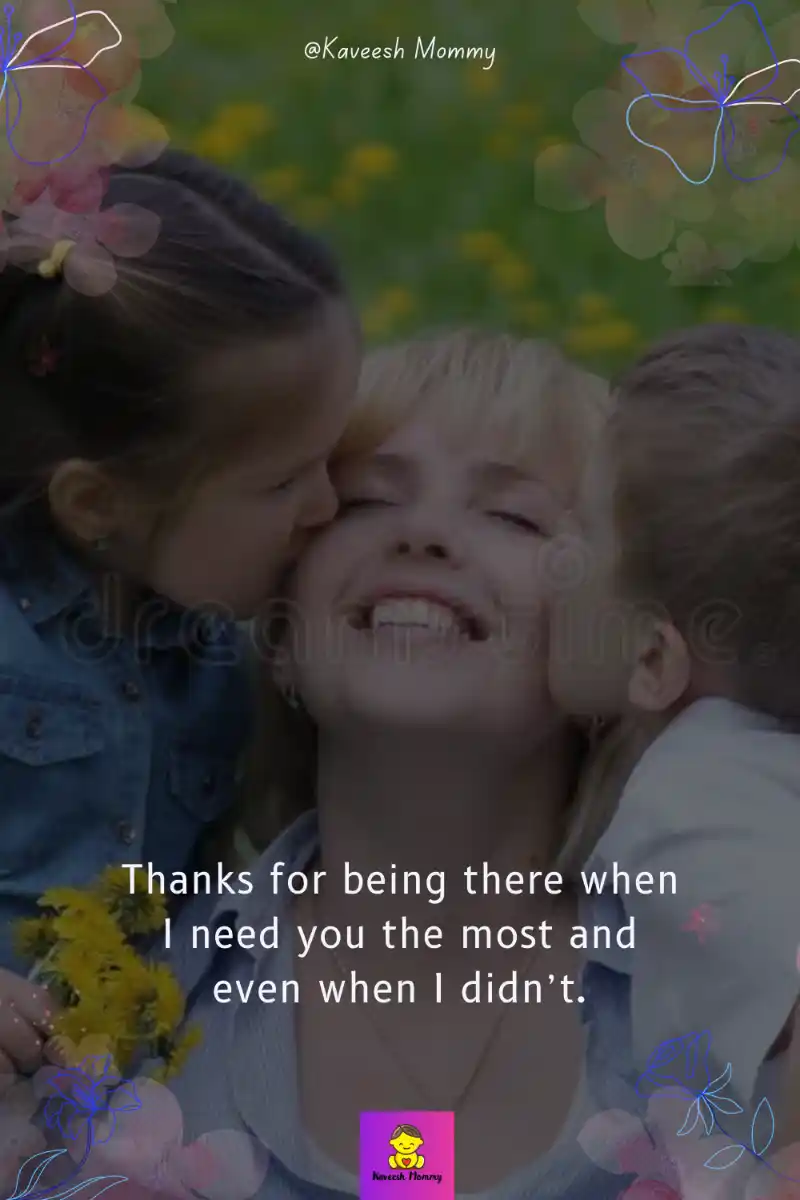 Thanks for being there when I need you the most and even when I didn't.
 Also Read: Happy Mother's Day wishes
"I Love You" Mother's Day Massage
How do you express your mother's love?
It is very important for saying thanks or for appreciating the person who holds a very important place in your life.
There are many ways through which you can express your love to her like gift her a bouquet of beautiful mother's day flowers, cooking the meal for her, a surprise party for her, etc.
Sometimes words can do the work of expressing your love which you can't do. Use these "I Love You" Mother's Day Massage on cards, postcards, social media.
Let's see Mother's Day Wishes For All Sweet Mothers.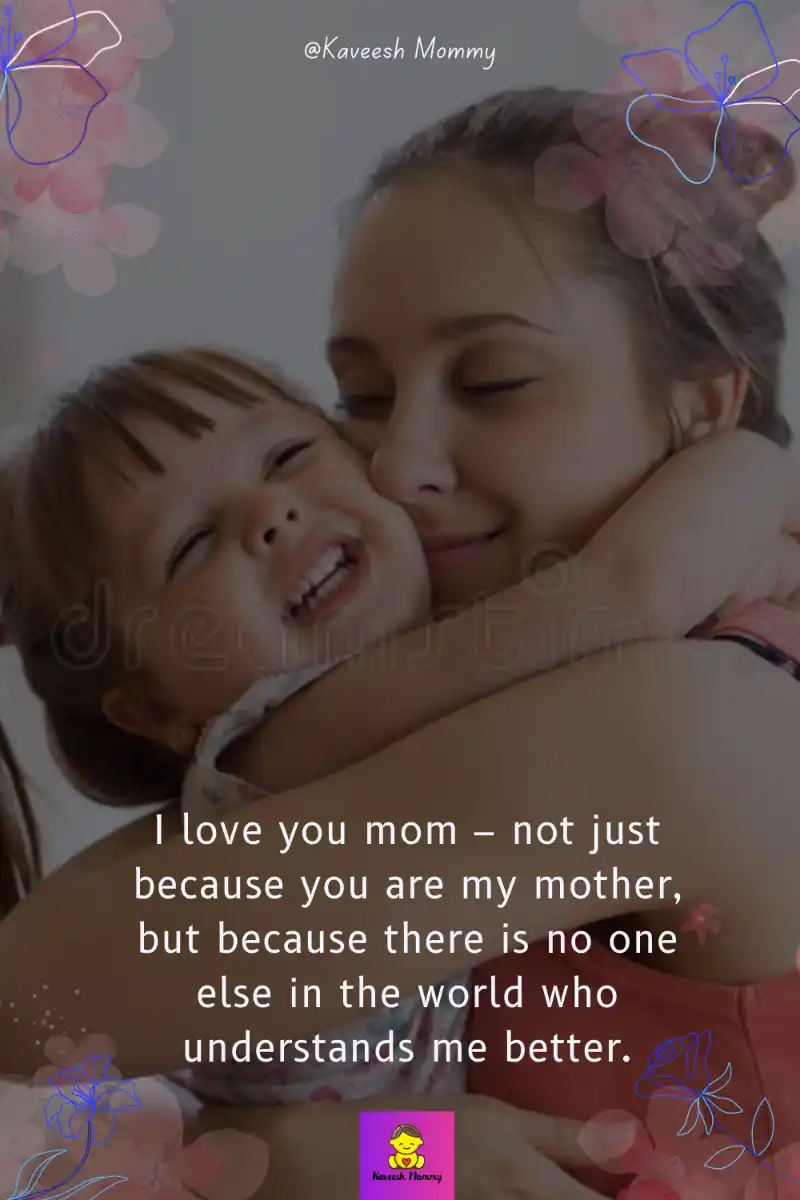 I love you mom – not just because you are my mother, but because there is no one else in the world who understands me better.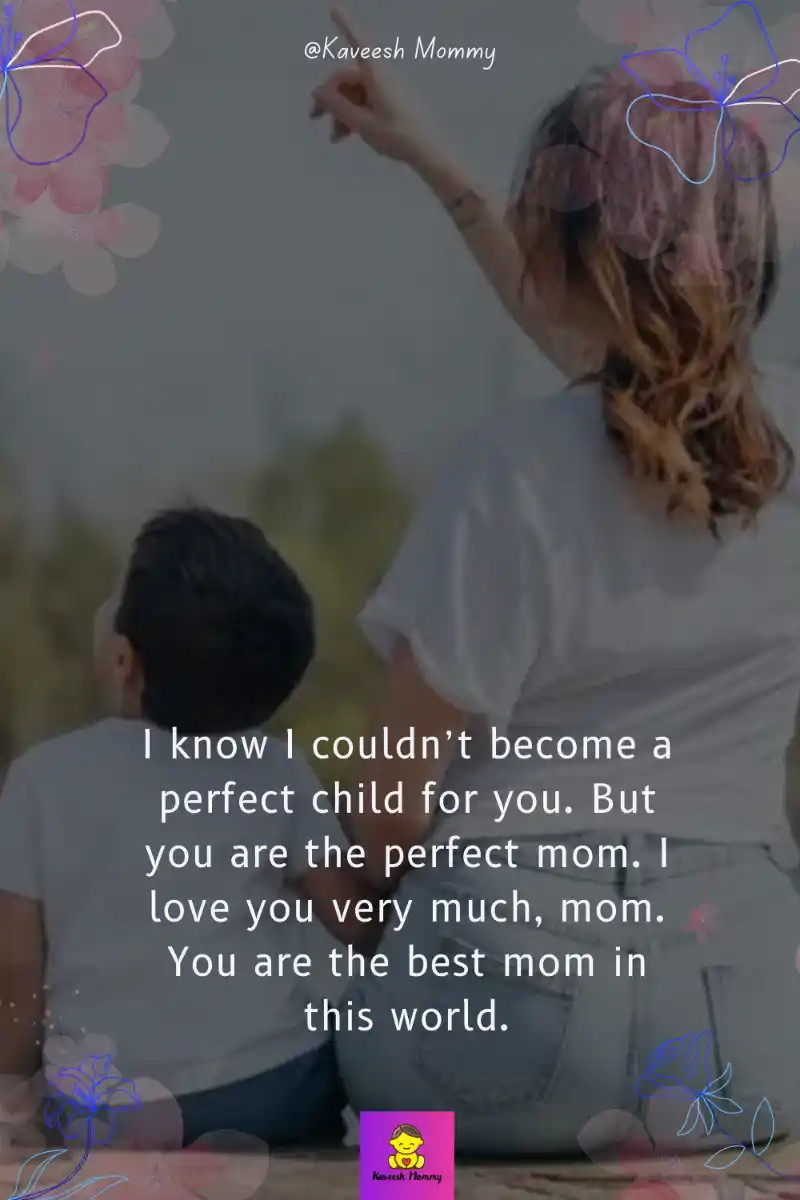 I know I couldn't become a perfect child for you. But you are the perfect mom. I love you very much, mom. You are the best mom in this world.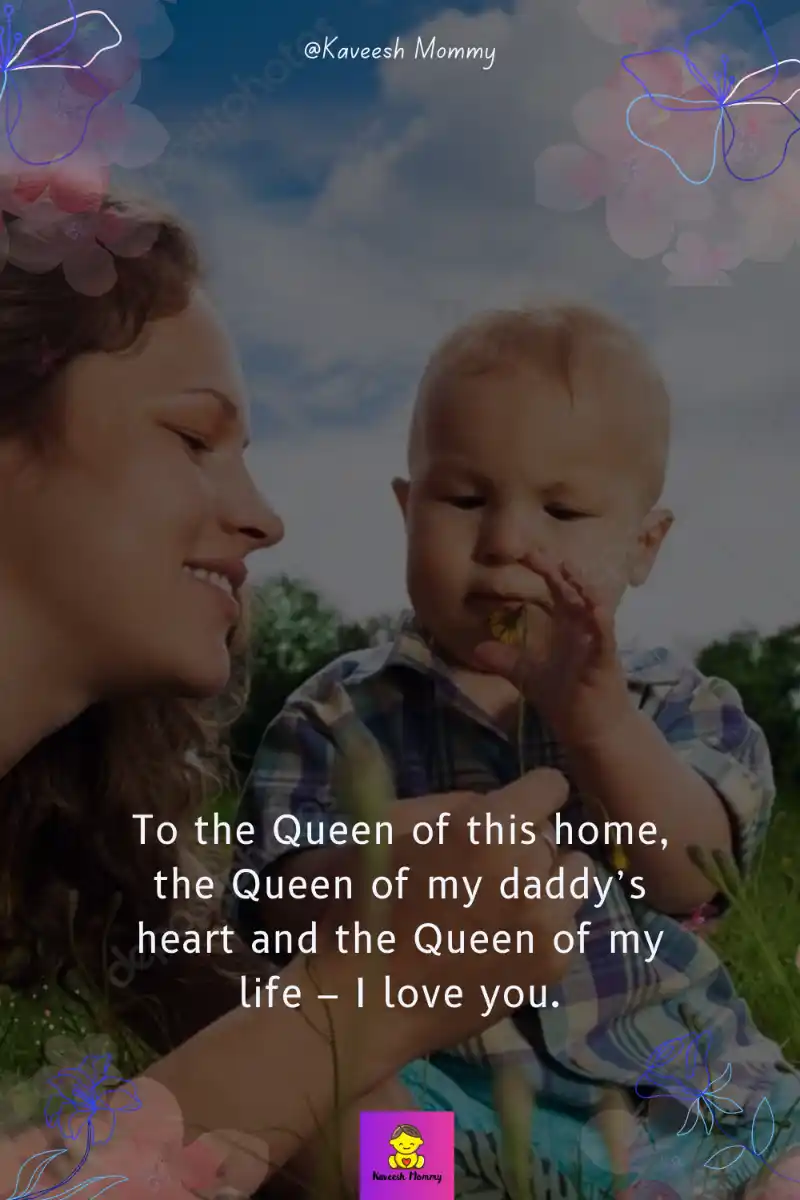 To the Queen of this home, the Queen of my daddy's heart and the Queen of my life – I love you.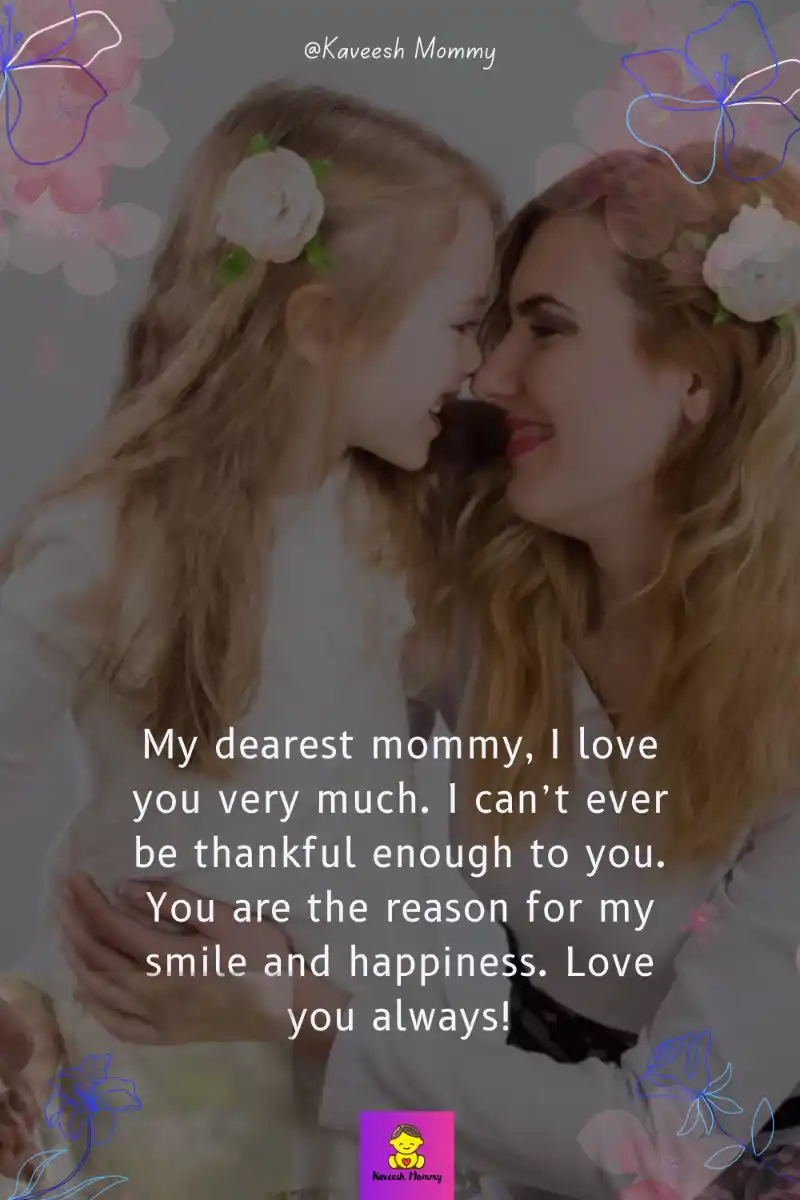 My dearest mommy, I love you very much. I can't ever be thankful enough to you. You are the reason for my smile and happiness. Love you always!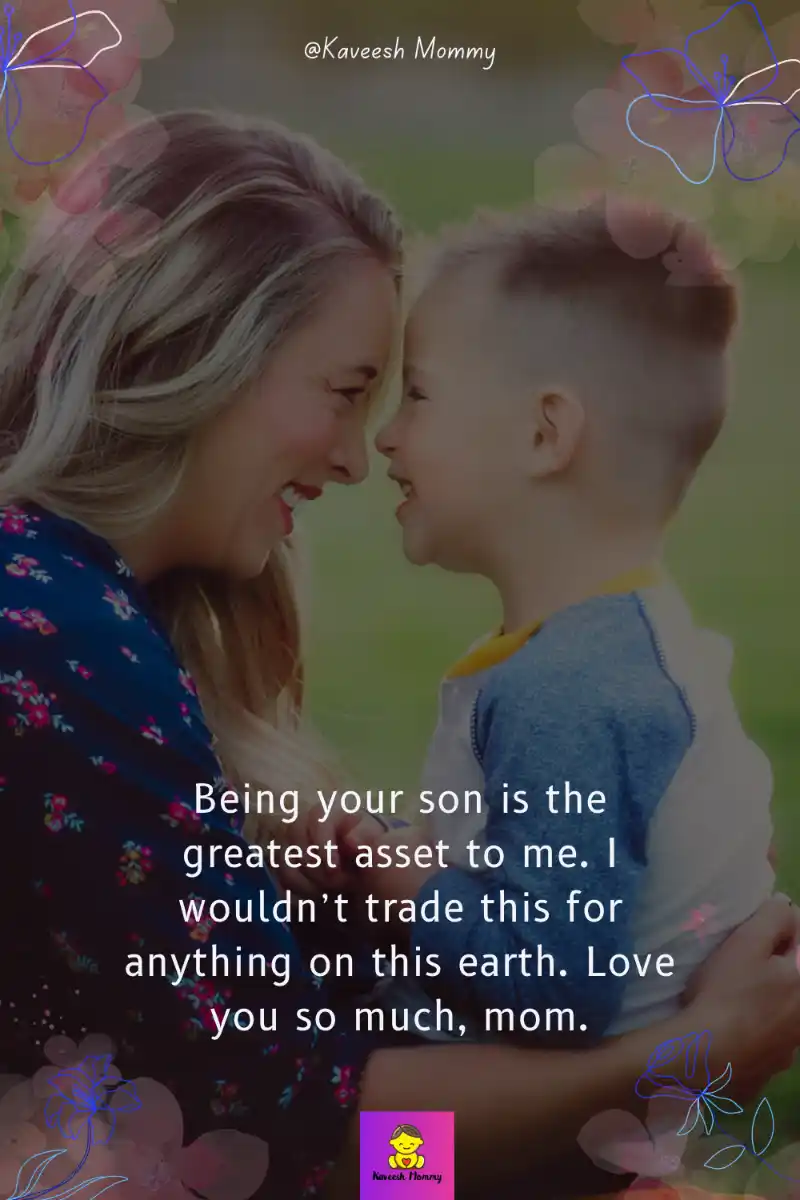 Being your son is the greatest asset to me. I wouldn't trade this for anything on this earth. Love you so much, mom.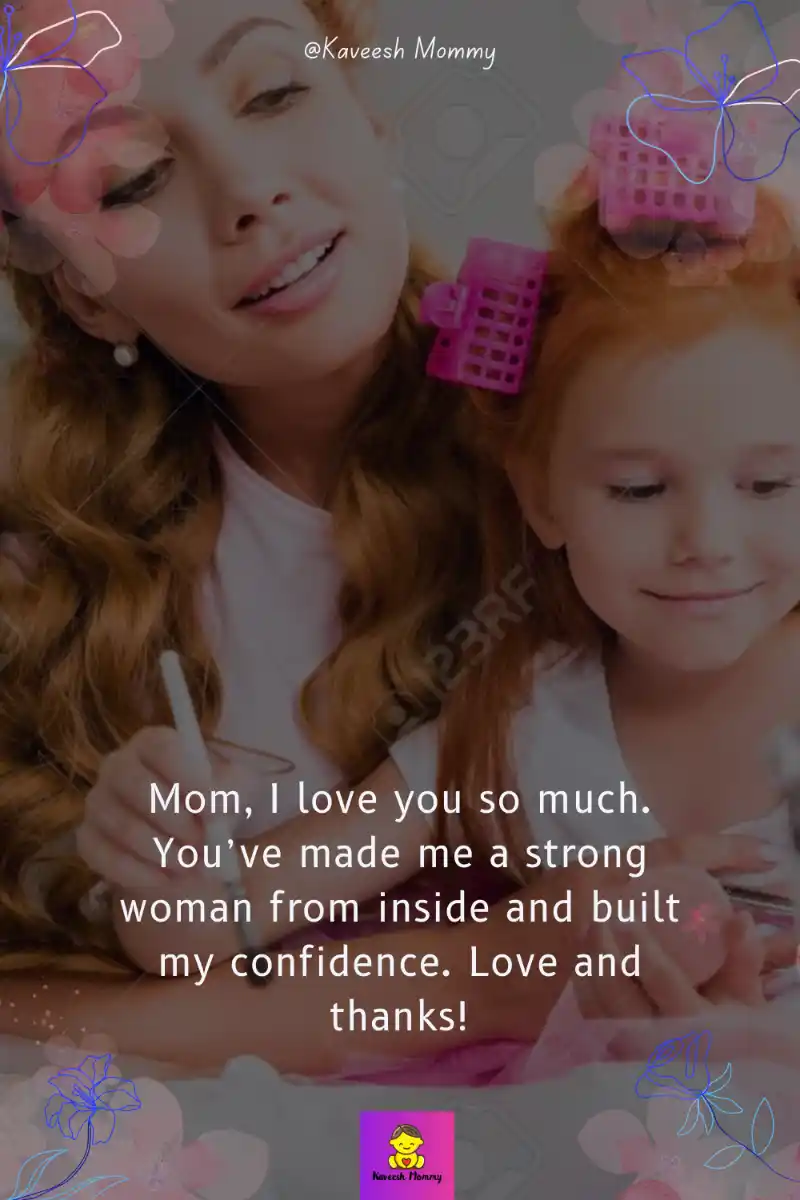 Mom, I love you so much. You've made me a strong woman from inside and built my confidence. Love and thanks!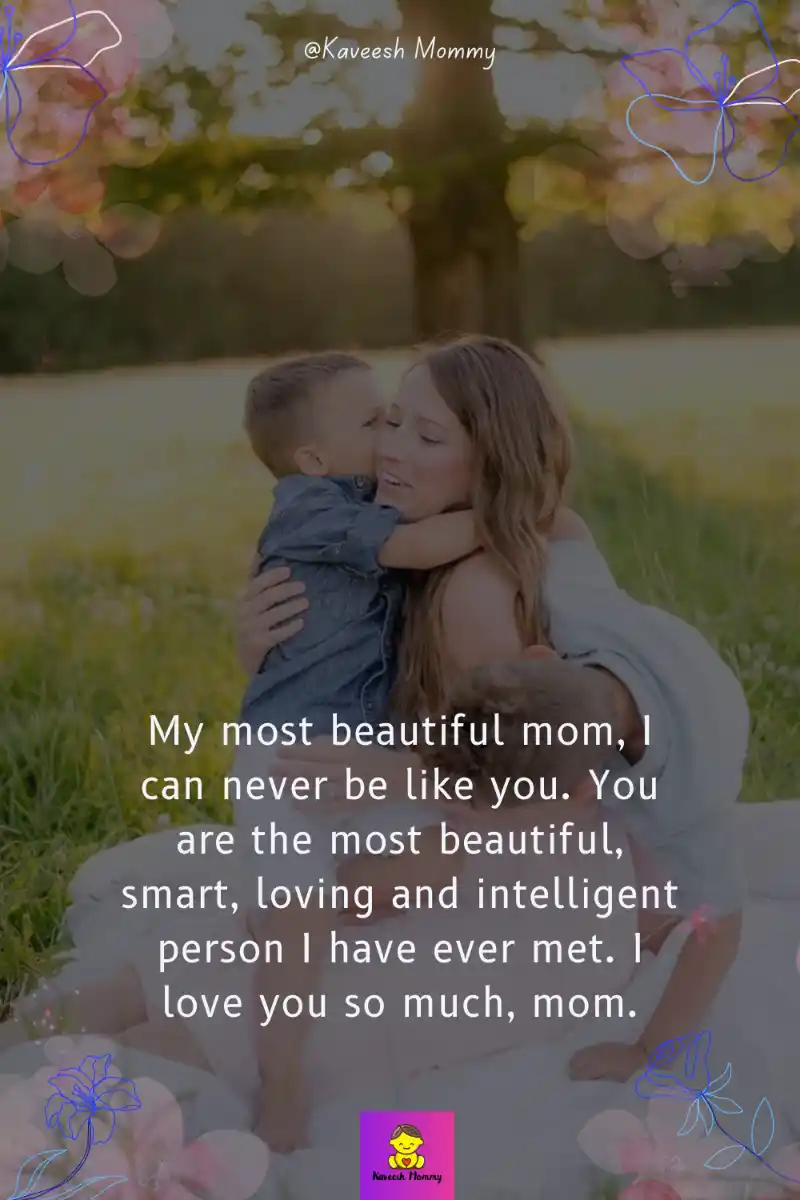 My most beautiful mom, I can never be like you. You are the most beautiful, smart, loving and intelligent person I have ever met. I love you so much, mom.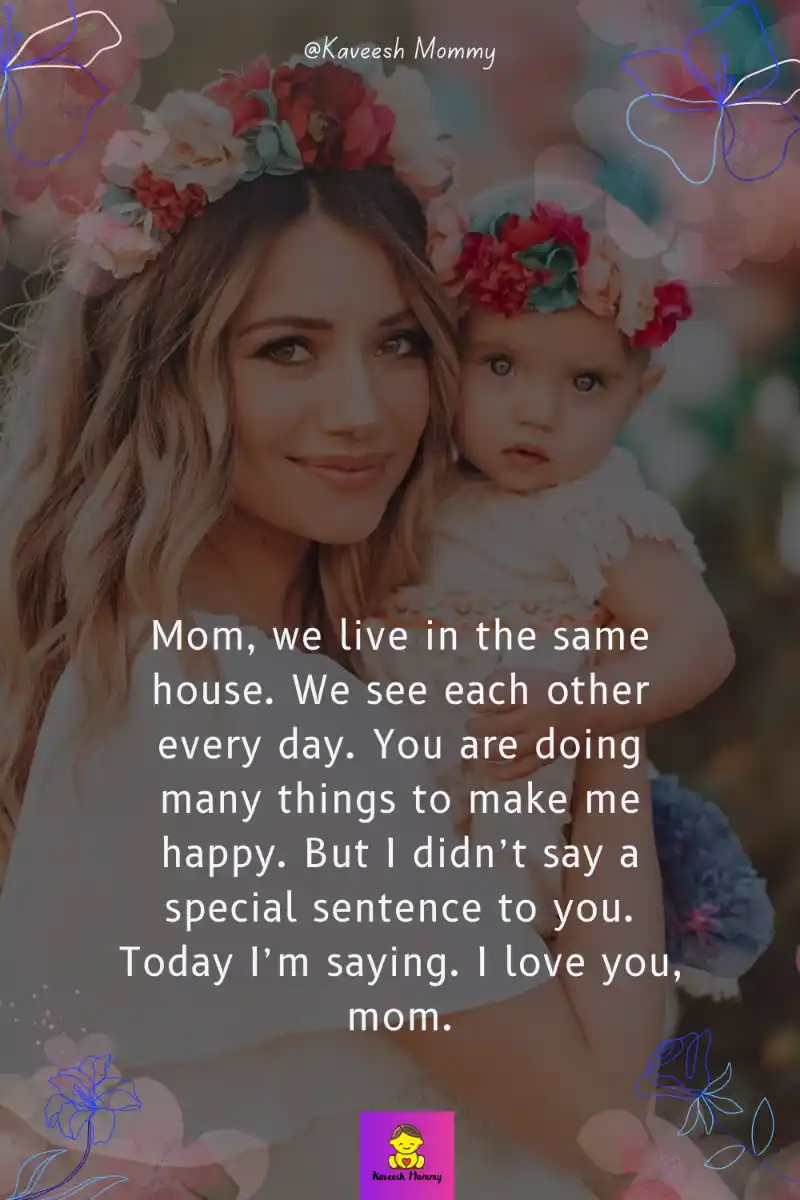 Mom, we live in the same house. We see each other every day. You are doing many things to make me happy. But I didn't say a special sentence to you. Today I'm saying. I love you, mom.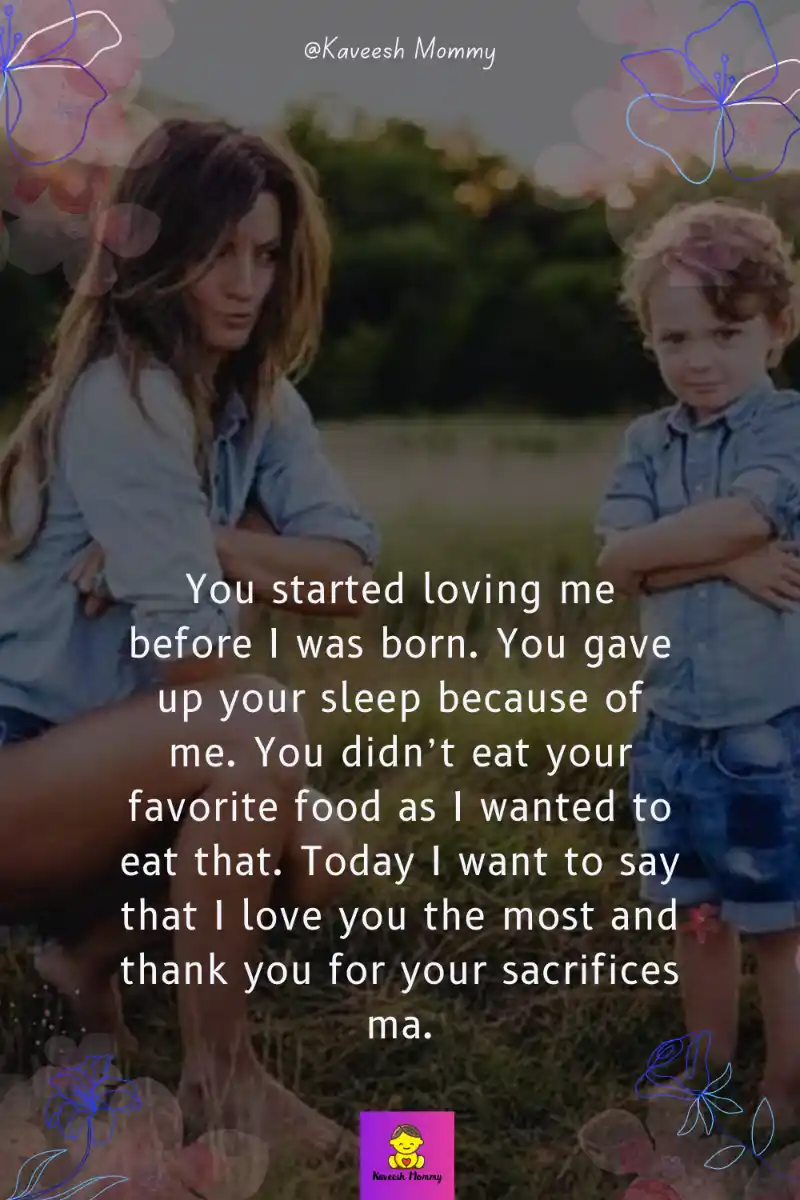 You started loving me before I was born. You gave up your sleep because of me. You didn't eat your favorite food as I wanted to eat that. Today I want to say that I love you the most and thank you for your sacrifices ma.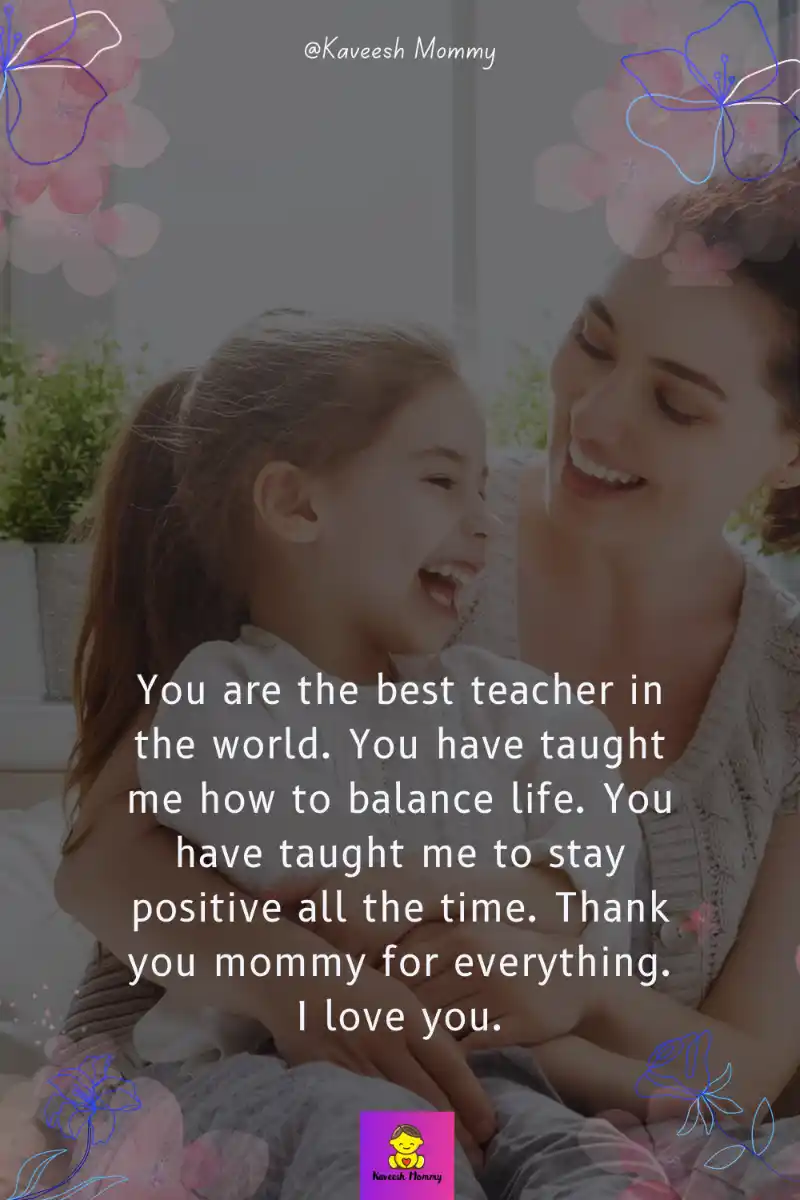 You are the best teacher in the world. You have taught me how to balance life. You have taught me to stay positive all the time. Thank you mommy for everything. I love you.
Funny Mother's Day Card Messages
What should I write on my mom's card?
Write these mothers day messages on your card and  Celebrate Mother's Day by greeting her, and making her feel how important she is.
Send her your warmest Mother's Day card messages and greetings and make your loving mom, grandma, wife, or friend feel special on Mother's Day.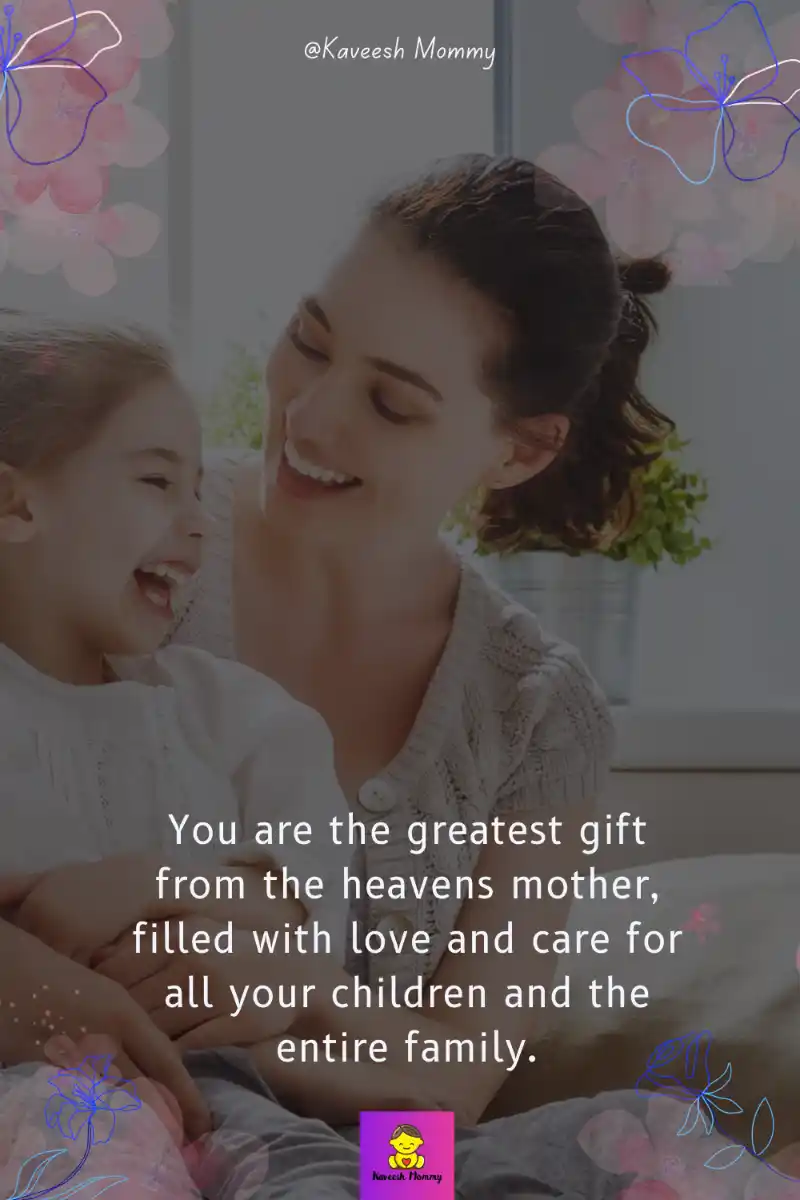 You are the greatest gift from the heavens mother, filled with love and care for all your children and the entire family.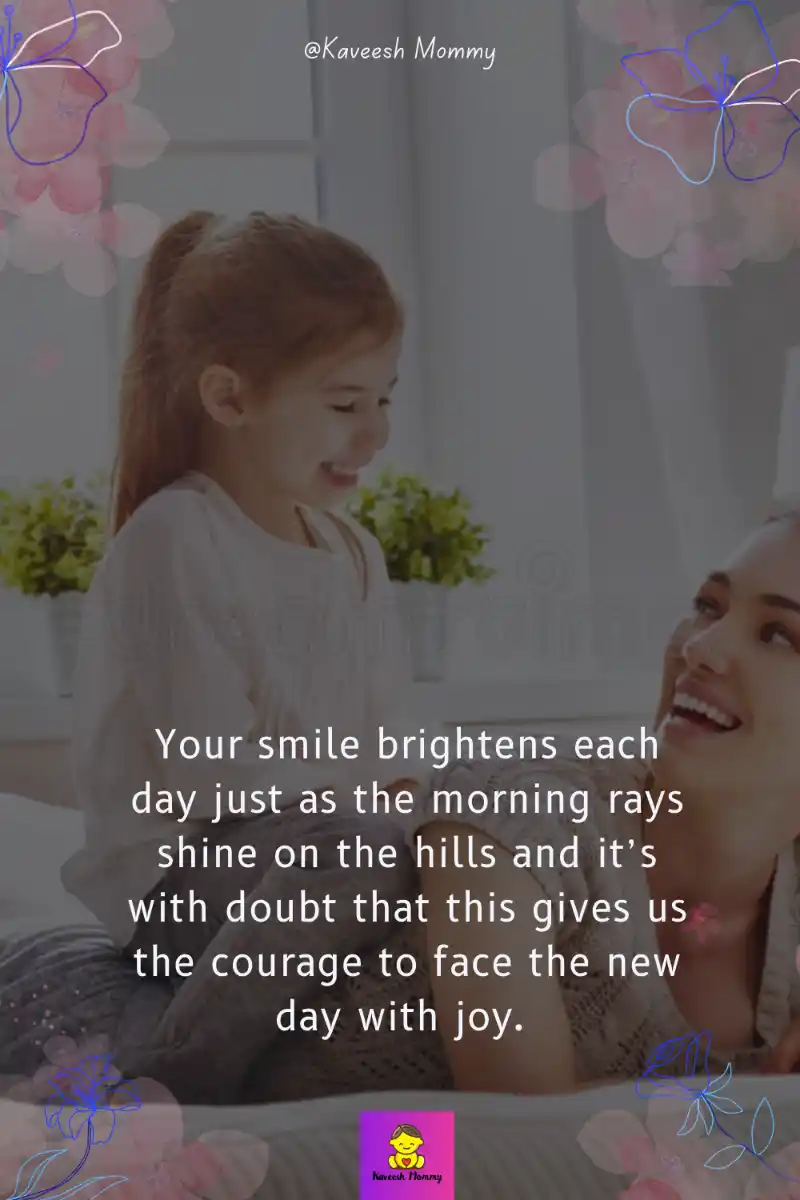 Your smile brightens each day just as the morning rays shine on the hills and it's with doubt that this gives us the courage to face the new day with joy.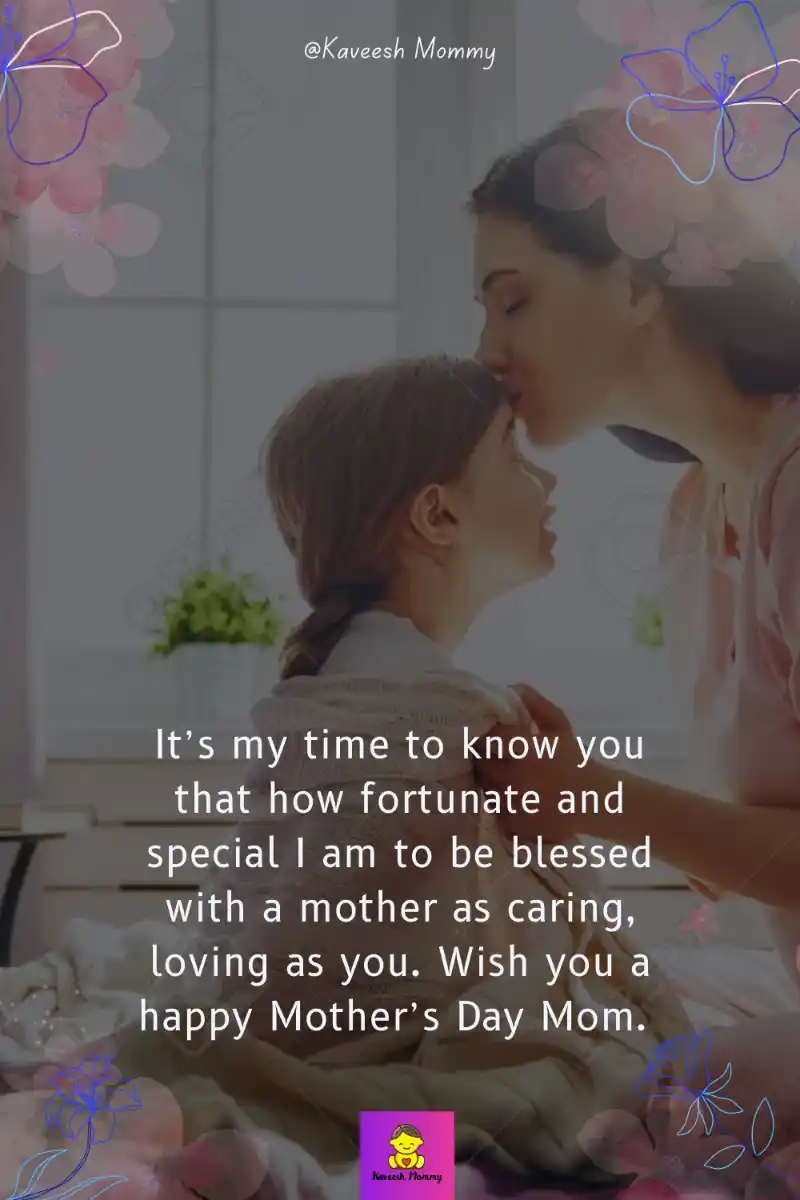 It's my time to know you that how fortunate and special I am to be blessed with a mother as caring, loving as you. Wish you a happy Mother's Day Mom.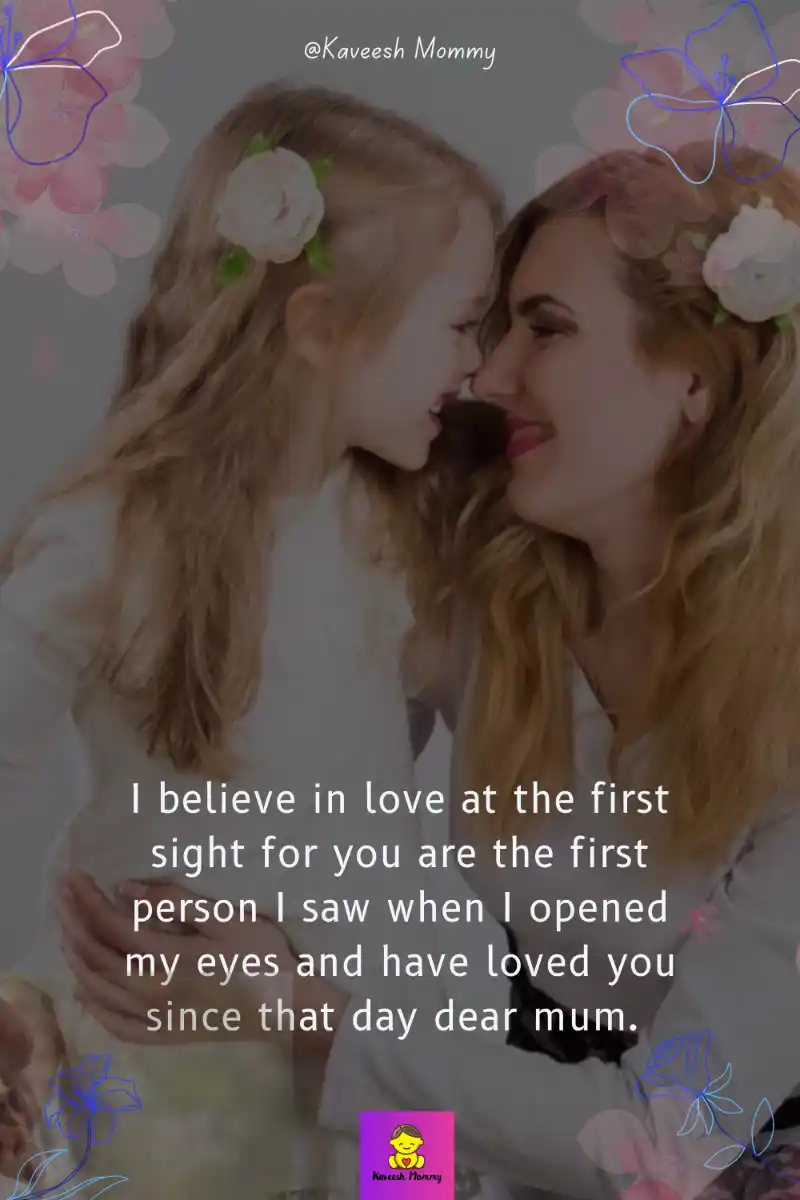 I believe in love at the first sight for you are the first person I saw when I opened my eyes and have loved you since that day dear mum. 
Mom, you've always been there for me. There's no way I could ever fully express my gratitude for all you've done for me. I love you! Happy Mother's Day.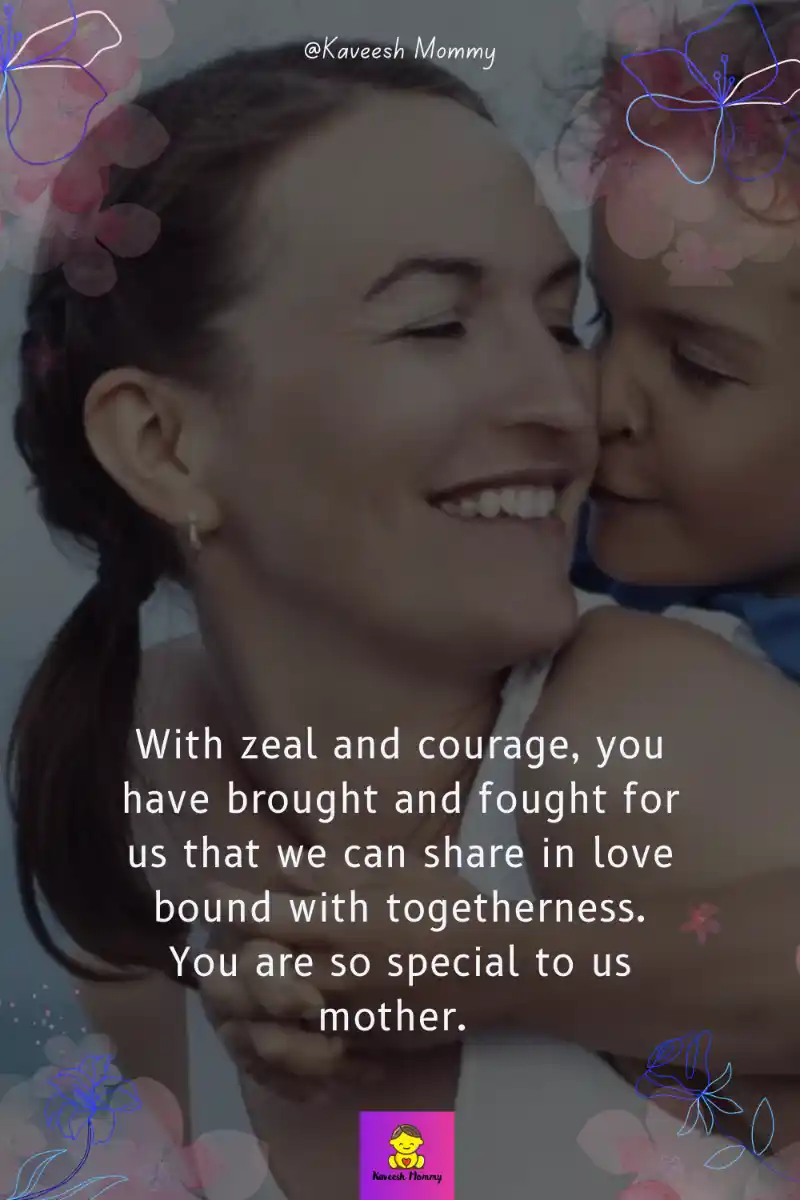 With zeal and courage, you have brought and fought for us that we can share in love bound with togetherness. You are so special to us mother.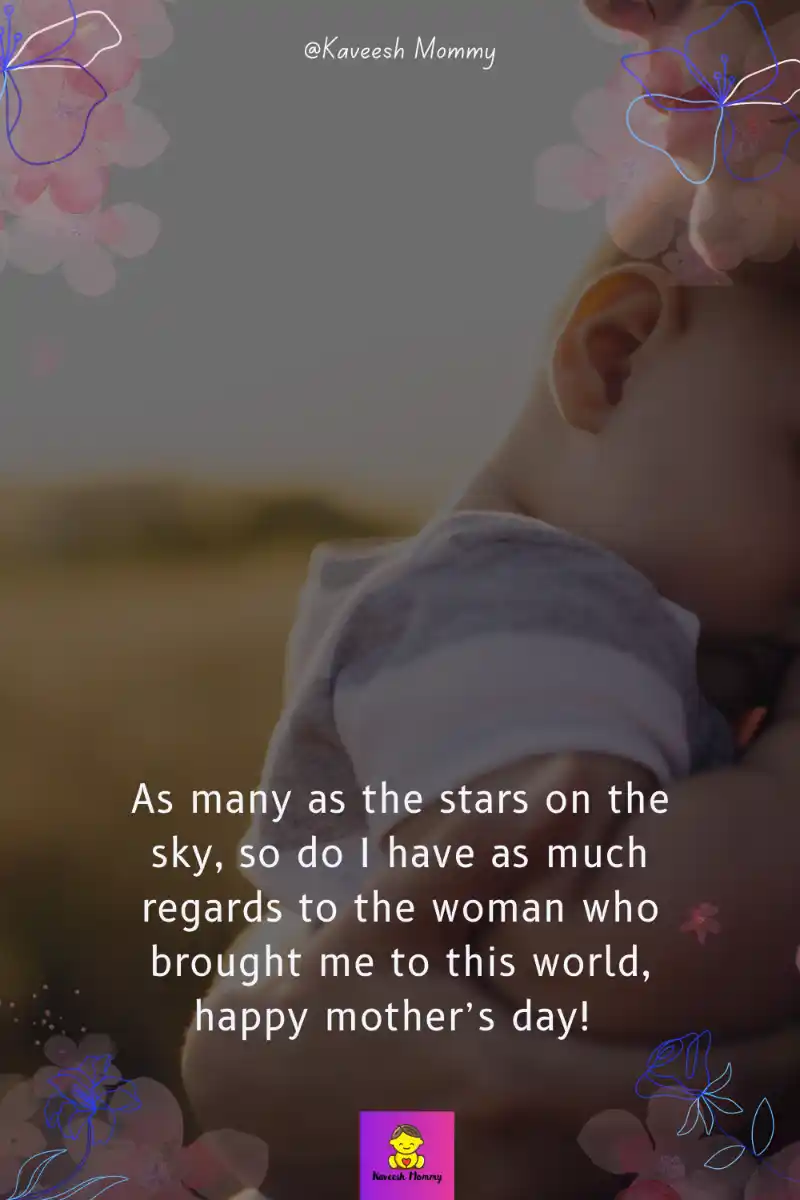 As many as the stars on the sky, so do I have as much regards to the woman who brought me to this world, happy mother's day!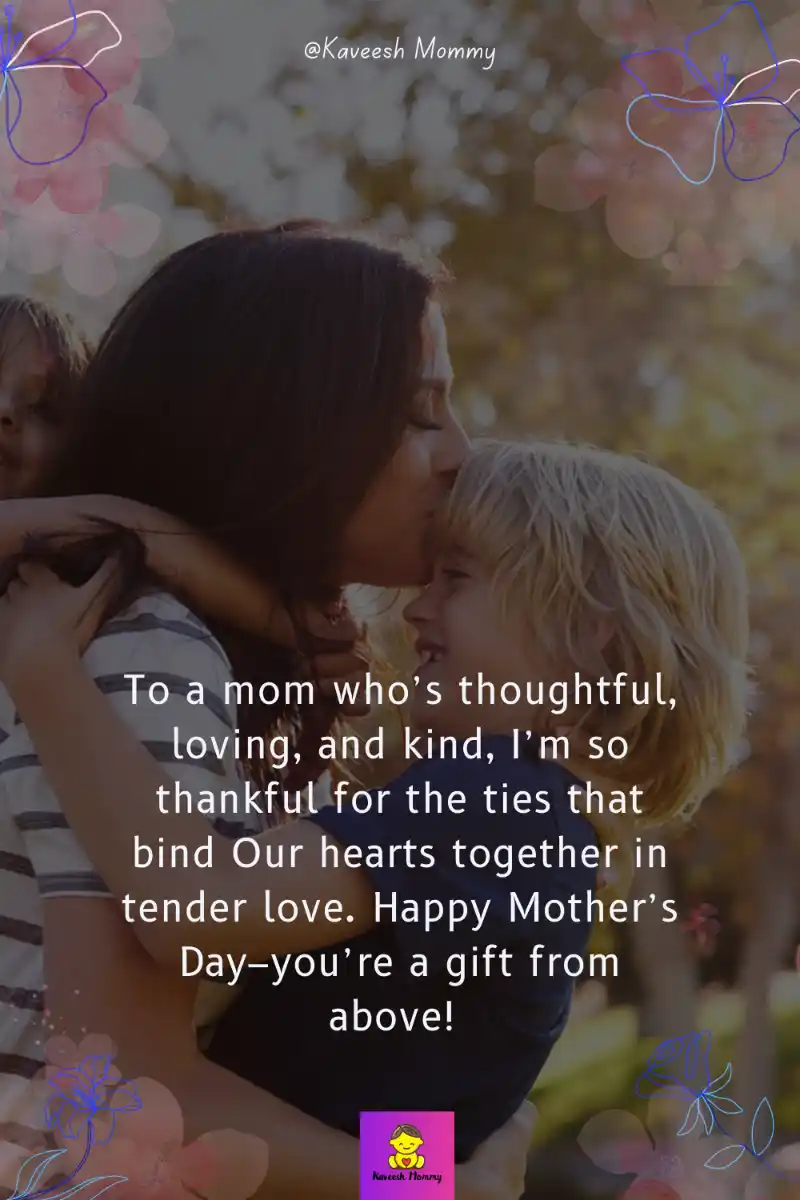 To a mom who's thoughtful, loving, and kind, I'm so thankful for the ties that bind Our hearts together in tender love. Happy Mother's Day–you're a gift from above!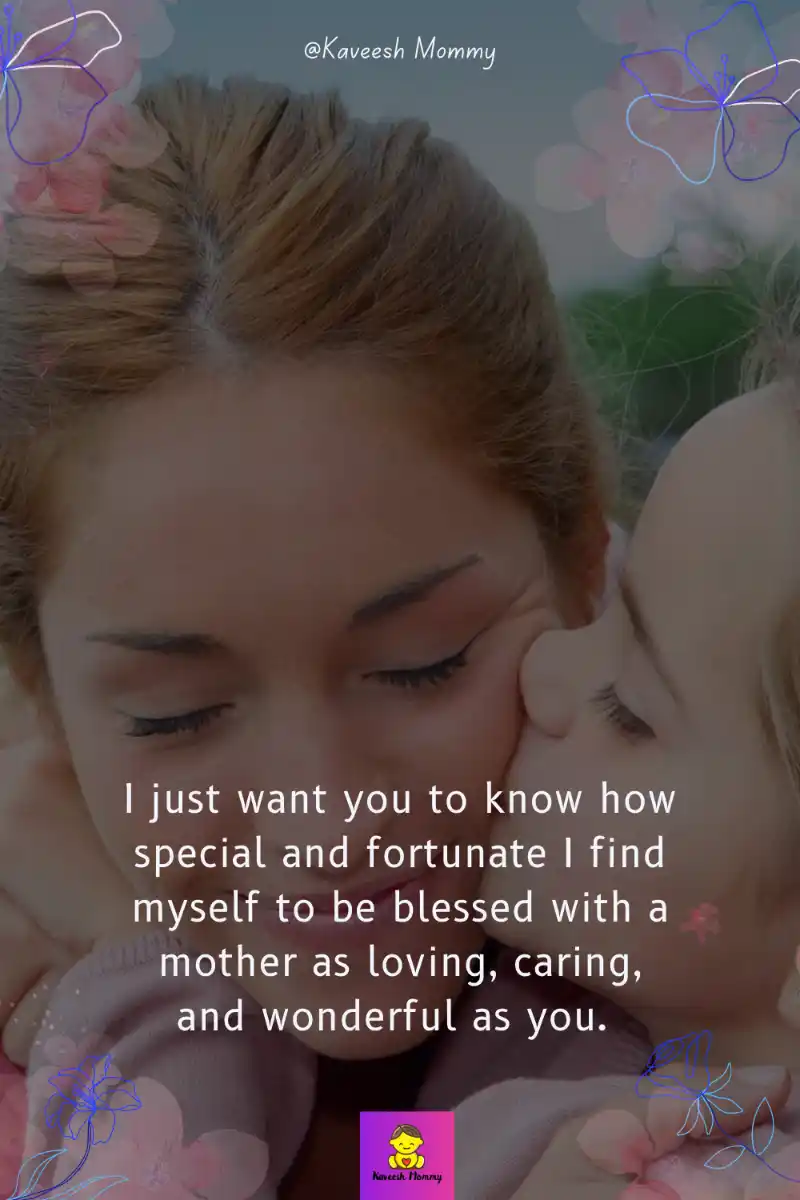 I just want you to know how special and fortunate I find myself to be blessed with a mother as loving, caring, and wonderful as you.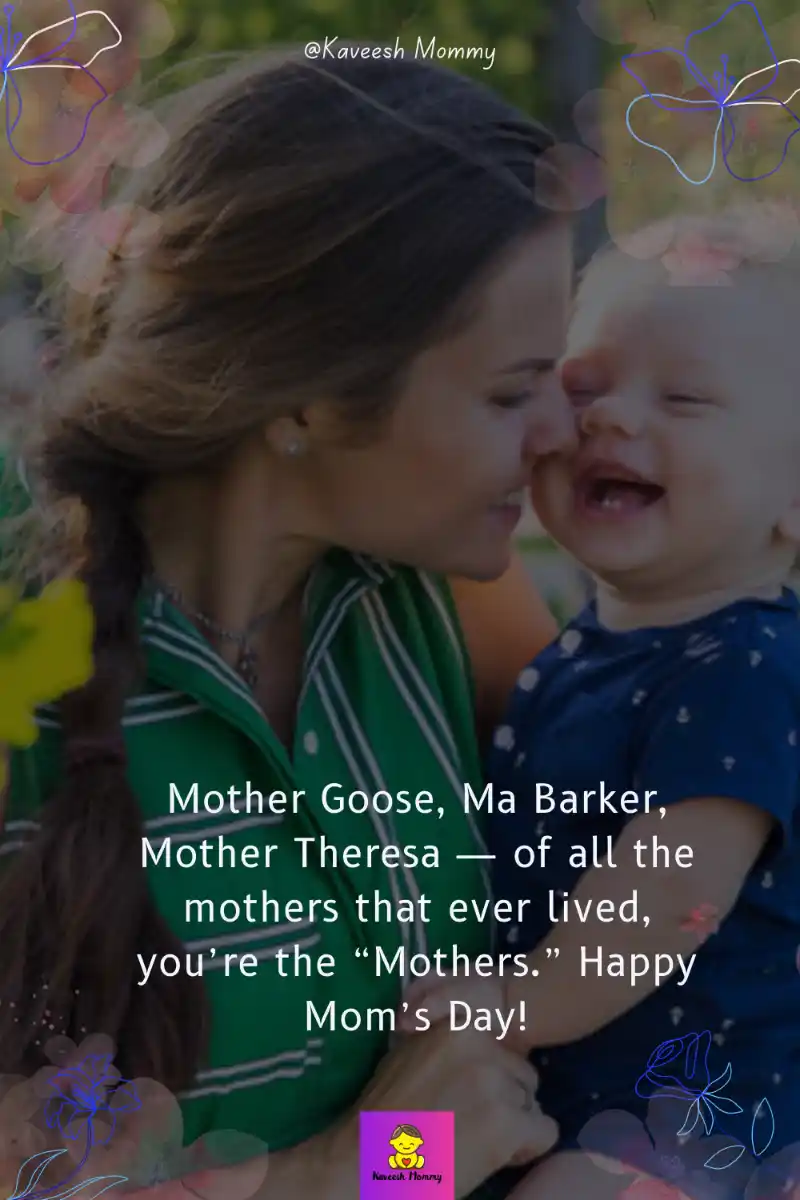 Mother Goose, Ma Barker, Mother Theresa — of all the mothers that ever lived, you're the "Mothers." Happy Mom's Day!
Mother's Day Messages From Daughter
It's important to thank mother for all the love and work she put in through the years. Remind your mother of Mother's Day Messages From your Daughter and appreciation with the best Mother's Day card and message. 
Not sure of what to write in a Mother's Day card? Don't worry, we're here to help. Check out our best Mother's Day messages below:
I may call you mom but my heart calls you bestie. Your love makes every day of my life happy and carefree. I love you.
Mom, the bond between both of us is more than just marvelous. As a mother you are fantastic; the warmth of your love is just magic. I love you.
Not every girl has a mom who is her role model, but you have always been my favorite idol, mom. Thanks for turning me from a little girl into a self-confident and independent girl.
You are everything to me, and I wish to be an amazing woman like you. Thank you mom for guiding me to the right path with your wisdom and love.
If my life had to be fit in a single selfie, it would be incomplete without my mommy. I love you.
There is nothing as powerful as a mother's love, and nothing as healing as a child's soul. Unknown
A daughter may outgrow your lap, but she will never outgrow your heart. Unknown
One of the most important relationships we'll have is the relationship we have with our mothers. Iyanla Vanzant
A daughter is someone you laugh with, dream with, and love with all your heart. Unknown
The bond between mother and daughter can't be replaced with anything. Being your daughter is the best thing. You are the person who completes my life. I love you, mommy.
 Also Read: Mother's Day Quotes & Sayings
Mother's Day Messages From Son
A mother's love can't be compared. Every relationship has some unique way of adapting happiness, showing gratitude, and taking care of it. But a mother-son relationship is beyond everything.
here are Mother's Day Messages From Son.
One day, you will realize that your mom was the best friend you never knew you had. For me, that day has come. I Love you mom.
I'm the luckiest son alive on this earth. Because I've got the best mom ever. You're my happiness and everything in between life and death.
I want to be my mama's boy forever. You are the person I can trust most and you are the love of my life. My adorable mother, I love you.
MOM is just another name for the super glue that holds a family together. I love you, mom.
I am not afraid of dying because I have already been to heaven – the warm place where I rest my head on my mother's shoulder. I love you, mom.
A mother is the greatest asset for a son. You are the most valuable thing in my life. I love you very much, mom. I miss you.
Who says a mother and son can't be the best friend? I still don't feel relax till I tell you everything. Your touch and words are like medicine. I love you mommy.
Mother, I'm not a perfect son. I hurt you, and I may be rude to you sometimes. Sorry for my imperfections but I love you so much. I'm still your little boy.
You are the most beautiful and amazing lady I have ever seen. And I feel proud that I have a mother like you. I love you so much mommy.
I pray that God will make my dearest mom happy and keep her healthy all the time. I love you mom. You are the light and strength of my life.
In reality, this simple Mother's day massage can give an excellent feeling to any mother. So don't wait; use these sweet and heartfelt messages for your mother to make her happy and feel special.
if you want to read Single Mom Quotes read here , and Mother's Day Wishes For Daughter read here ,
also, see Mother's Day Wishes and Greeting Cards
Also, you can show your gratitude with some special words about your mother on Facebook, Twitter, or Instagram.
Latest posts by Nancy Williams
(see all)