If you are wondering "What should I watch for Father's Day?", Is there a Father's Day movie? And What should I watch for Father's Day on Netflix?
I have collected father's day movies to watch with everyone, family, and father daughter movies.
You will also fine Black Fathers Day Movies list, Action Movies, Horror Movies and Fathers Day Movies On Amazon Prime, Netflix, Disney+.
This Father's Day, watch some of these Best Fathers Day Movies With Family to honor the fathers in your life.
I have also written a complete guide about fathers day quotes, gifts ideas, foods s ideas and activates ideas.    
These iconic Black fathers day movies portrayals of black fathers have contributed to a shift in the narrative.
The difficult challenges of raising children while facing racial forces are frequently shown in films about black fatherhood. 
On this list, I've included Best Black fathers day movies that deal with the darker and lighter aspects of Black parenthood. 
Here are 15 movies that show that being a father can change anyone's world.
List of Best Black fathers day movies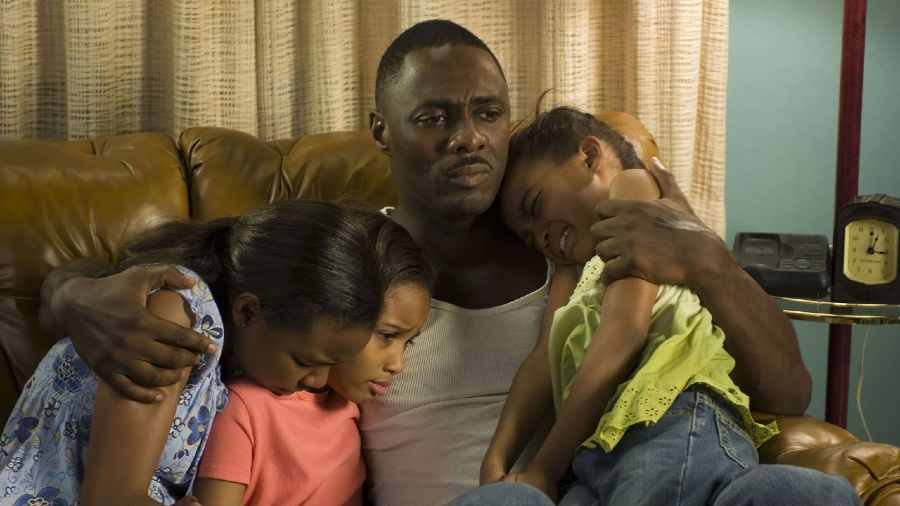 1. Boyz N the Hood (1991)
Furious Styles' "The More You Know" speeches in Boyz n the Hood changed so many people's lives.
Laurence Fishburne's role epitomised what it takes to be a father: working hard and having honest conversations with your children — even if they don't want to hear it at the moment.
Furious commanded a dominating presence and was the voice of reason that his society required.
11 Best Fathers Day Action Movies
2. The Pursuit of Happyness (2006)
Anyone who saw Will Smith as Chris Garner, a real-life single father who lost everything before finding success, felt for Dad and his kid, Christopher (played by Will's son Jaden).
Despite the hardships and tribulations, Chris remained optimistic and demonstrated to his kid that with hard effort and a persistent attitude, you can be and achieve anything.
This is the best Will Smith Black Fathers Day Movies.
10 Best Fathers Day Movies On Amazon Prime
3. Daddy's Little Girls (2007)
If you haven't watched Tyler Perry's Daddy's Little Girls, you should know that Idris Elba (who portrays Monty) fights hard for his three kids.
Monty does all in his ability to keep his girls and protect them from harm, despite the fact that he is up against a nasty ex-wife and her criminal lover.Don't mess with this father. great Black Fathers Day Movies.
15 Best Fathers Day Movies on Disney+
4. The Butler (2013)
In The Butler, Cecil Gaines (Forest Whitaker) may not have agreed with his sons, but he always tried his best to care for his family.
This film, loosely based on the life of Eugene Allen, emphasises the importance of forgiveness, repairing relationships, and loving your family no matter what. you will learn many things from Black Fathers Day Movies.
10 Best Fathers Day Movies On Netflix
5. John Q (2002)
Even if taking a hospital hostage is probably not a smart idea in real life, you have to sympathise with John Quincy Archibald in John Q.
Denzel Washington portrays John Q, a man who would go to any length to ensure that his son Michael has a life-saving transplant when his insurance company refuses to pay for it.
this movie left you with now words must watch Black Fathers Day Movies.
15 Good Fathers Day Movies to Watch With Everyone
6. He Got Game
Jake Shuttlesworth (Denzel Washington) may not have been the perfect role model before going to jail, but once freed, he tries everything he can to correct his wrongs and educate his kid how to stay on the right track.
this movie shows how much our father sacrifices for our good life, I will suggest you to watch Black Fathers Day Movies.
15 Best Fathers Day Movies With Family
7. White Men Can't Jump (1992)
We get what you're thinking: what does a film about hustle and basketball have to do with fathers?
In White Men Can't Jump, the once dynamic pair of Woody Harrelson and Wesley Snipes made us chuckle, but Snipes' character, Sidney Deane, left us in tears as we cheered for him to get his family back on their feet.
He was a baseball player. He was the owner of a modest firm. Deane did whatever it took to keep food on his table, regardless of how much show-boating he performed (for the purpose of show-boating).
10 Best Fathers Day Movies To Watch With Dad
8. Hotel Rwanda (2004)
Unthinkable genocide and political instability might be difficult to comprehend, let alone wish to see depicted in a film. Despite this, we were hooked to the screen as we cheered for Paul Rusesabagina (Don Cheadle), a family guy and hotel owner.
These Black Fathers Day Movies will shake your heart.
9. Mr. Jones 
("Friday") The late, great John Witherspoon was most known for his exaggerated humor, which is plenty in "Friday," but as Mr. Jones, the father of Ice Cube's Craig, 
he steals a page from Furious Styles' book in a rare sincere and essential lecture on what it is to be a man. this is funny Black Fathers Day Movies.
10. Jerry Maguire"
Watch on Amazon prime
Rod Tidwell's formal name is Rod Tidwell ("Jerry Maguire") While Tom Cruise's titular character is discovering out what it means to be a winner in life, Cuba Gooding Jr.'s Rod Tidwell is the ideal family guy.
While attempting to convince Jerry that he is deserving of a new contract, he repeatedly demonstrates what it is like to be a caring, devoted husband and parent. Rod Tidwell risks everything for his family.
11. "John Q"
Watch on Amazon prime
John Quincy Adams ("John Q") is a fictional character. John Q. answers the question, "How far are you ready to go for your children?"
John Quincy, played by Denzel Washington, holds a hospital emergency department hostage in an effort to rescue his son, who requires a life-saving heart transplant, after learning that his insurance would not cover the bills.
12. Akeelah and the Bee
Dr. Larabee is a neurologist who specialises in the treatment ("Akeelah and the Bee") Dr. Joshua Larabee, played by Laurence Fishburne, is the father figure to Keke Palmer's Akeelah Anderson when he decides to train her all the way to the Scripps National Spelling Bee.
Along the process, he teaches her much more than just how to spell words; he also educates her about their power. this
13. "Daddy's Little Girls"
Watch on Amazon prime
Monty ("Daddy's Little Girls") is a fictional character. In Tyler Perry's "Daddy's Little Girls," Idris Elba plays struggling mechanic Monty, defying preconceptions about divorced fathers and black fathers. Monty is battling for custody of his three daughters with the aid of Gabrielle Union's Julia. this is an amazing Black Fathers Day Movies.
14. "The Hate U Give"
Watch on Amazon prime
Carter, Maverick ("The Hate U Give") Mav Carter, played by Russell Hornsby, is a father who makes sure his children have the skills and information they need to not only survive, but also to fight up against police brutality and gangs who are devastating their neighbourhood.
Mav not only ensures that Amandla Stenberg's Star is aware of her rights, what to do in the event of a police encounter, and the Black Panther's 10-step programme, but he is also kind, supportive, and by her side throughout.'
15. Hair Love"
Matthew Cherry's Oscar-winning animated short film, which he wrote and directed, is the pinnacle of black love. The video depicts the narrative of a black father who is striving for the first time to help his daughter style her hair like her mother.
It's a lovely thing to be a black father. While certain narratives would have us believe that decent black dads do not exist, the truth is that they do, even if mainstream culture chooses to disregard them. 
From James Evans on "Good Times" to Uncle Phil on "Will Smith," we've seen some terrific black fathers on television.
However, there have been some outstanding black fathers on the big screen as well. 
Here are 13 movements that wonderfully show the different aspects of black fatherhood, whether it's Christopher Gardner's lesson of dedication in "The Pursuit of Happiness" or Furious Styles' wisdom in "Boyz n the Hood."
Latest posts by Nancy Williams
(see all)